The gorgeous Bay of Plenty region of New Zealand entices with a delectable blend of adventure, relaxation, and jaw-dropping natural beauty. This beachfront paradise has become a favourite destination for a growing travel trend: glamping. Glamping Bay of Plenty is the answer for those who want the immersion in nature that camping provides but also want the comforts and luxuries of a hotel. The Bay of Plenty is the ultimate destination for a glamorous camping experience that even the most discerning Kiwi travellers will enjoy, with a plethora of unique New Zealand glamping sites scattered throughout the region.
Consider this: You're waking up to the peaceful sound of native songbirds after a restful nap in a nice, comfy bed. When you go outdoors, you are greeted by a spectacular view of undulating hills, lush woods, and glittering ocean. You sip your freshly prepared coffee while soaking in the tranquil surroundings, feeling a world away from the hurry and bustle of everyday life. This is the essence of glamping Bay of Plenty.
There are glamping alternatives to suit all interests and budgets, ranging from treetop hideaways and serene eco-cabins to opulent bell tents and eccentric small houses. Each location blends the excitement of interacting with nature with the luxury of contemporary conveniences, resulting in an amazing holiday that will leave you feeling recharged and invigorated.
In this post, we'll look at some of the top glamping Bay of Plenty offers, highlighting a broad range of options that are sure to spark your curiosity. Whether you're looking for a romantic getaway, a family vacation, or a solitary adventure, these spectacular glamping resorts will give the ideal base for exploring the Bay of Plenty's many sights and activities.
So sit back, relax, and let us take you on a virtual tour of the most breathtaking glamping experiences in the intriguing Bay of Plenty region.
Other Interesting Articles to Read:
Getaways in the Blue Mountains for Couples
Glamping Bay of Plenty Luxury Camping Sites
---
Oakridge Glamping provides guests with opulent accommodations in the middle of breathtaking scenery. This one-bedroom luxury tent offers the ideal glamping experience with its fully-equipped kitchen, sun deck, garden, and amazing views of the surrounding scenery. It is located in a location that is just a short drive away from the tourist attractions that Rotorua is known for. You may go for a stroll in the neighbouring woods, or you could just rest on the patio and take in the tranquil ambience.
At Tui Ridge Eco Cabins, you'll get a taste of what it's like to live sustainably. Glampers who are looking to get in touch with nature will find these eco-friendly cottages, which are hidden away in the midst of native bush, to be an ideal getaway. Take pleasure in the conveniences of a cabin that is completely self-contained, equipped with a kitchenette and a private bathroom. You may unwind on your private terrace while listening to the sounds of the surrounding forest, or you can go on local nature hikes.
Pukeko Lane provides guests with a New Zealand experience that is both rustic and luxurious all at the same time. This little hideaway is located in the midst of a picturesque orchard, and it provides guests with a cosy bed, a well-appointed outdoor kitchen, and a private deck where they can relax and take in the peaceful surroundings. You can choose to relax by reading a nice book on the terrace, going on an adventure to the nearby orchards, or trying some of the local produce.
Sparrow Hut is a quaint modest residence that is set on top of a hill, and it offers some of the most spectacular views in the area. This unique glamping Bay of Plenty site features a warm and inviting interior, a kitchenette that's fully stocked with all the essentials, and a private balcony that's ideal for couples or single travellers looking for a quiet vacation. Take a leisurely stroll around the property, or simply relax atop the hill and take in the breathtaking views of the setting sun.
At Tnekaha Treehut, guests are treated to the enchantment of spending the night in a real-life treehouse. This high sanctuary is set among native bush and provides guests with a one-of-a-kind glamping experience. Amenities include a comfy bed, a private terrace, and breathtaking views of the natural scenery in the surrounding area. Spend some time taking in the splendour of the natural forest while also appreciating the tranquil sounds produced by the neighbouring stream.
At Camp Cabin, you can take in breathtaking views of the ocean and the surrounding islands. This rustic yet comfortable cabin offers a kitchen that is fully-furnished, a living space that is warm and inviting, and a private terrace where you can relax while taking in the gorgeous scenery that surrounds you. You can choose to spend your days visiting the neighbouring beaches or simply unwinding on your terrace while taking in the soothing breeze from the water.
Te Ana Dome provides guests with a one-of-a-kind experience with its opulent dome tent that is tastefully decorated and outfitted with a cosy lounging area, a comfy bed, and a private deck. This one-of-a-kind hideaway is the ideal place to get away from the hustle and bustle of everyday life because it is surrounded by verdant vegetation. Enjoy some stargazing from the comfort of your own private terrace while you take a stroll through the natural landscape that surrounds you.
At this opulent glamping Bay of Plenty location, you may have the most relaxing beach vacation imaginable. This luxurious camping spot offers guests access to a geothermal pool and spa, in addition to its well-appointed tents and breathtaking views of the ocean. As a result, a stay here promises to be both indulgent and restful. Refresh yourself with a dip in the geothermal pool or enjoy a relaxing walk along the coast while taking in the clean air of the ocean.
Top Sights and Activities in the Bay of Plenty
---
While staying at one of these incredible glamping Bay of Plenty sites, be sure to explore the diverse attractions and activities that this New Zealand region has to offer.
White Island
Take a guided tour of White Island, an active marine volcano located off the coast of the Bay of Plenty. Experience the thrill of walking on the volcano's crater floor while learning about its fascinating geology and history.
Mount Maunganui
Climb the iconic Mount Maunganui for spectacular panoramic views of the Bay of Plenty coastline. With a range of walking tracks to suit all fitness levels, this is a must-do activity for visitors to the region.
Waimarino Adventure Park
Spend a fun-filled day with the family at Waimarino Adventure Park, featuring New Zealand's only kayak slide, as well as a range of other water-based activities and attractions for all ages.
Redwoods Treewalk
Explore the magnificent Redwoods Forest in Rotorua with a unique treetop walk, suspended 12 meters above the ground. Enjoy the serene atmosphere and the captivating views of the surrounding forest as you walk along the elevated walkway.
Dolphin and Whale Watching
Embark on a marine wildlife tour and get up close and personal with dolphins, whales, and other marine life that inhabit the waters of the Bay of Plenty. Learn about the region's diverse marine ecosystem from knowledgeable guides and marvel at the incredible wildlife encounters.
Kaituna River Rafting
Experience the thrill of white-water rafting on the Kaituna River, featuring the world's highest commercially rafted waterfall. With options for both beginners and experienced rafters, this is a must-try activity for adrenaline junkies visiting the Bay of Plenty.
Ōhope Beach
Relax on the pristine sands of Ōhope Beach, a popular destination for swimming, surfing, and beachcombing. With its warm waters and beautiful coastal scenery, Ōhope Beach is a perfect spot for a day of relaxation and fun in the sun.
With an array of luxurious glamping Bay of Plenty sites and diverse attractions, the region promises an unforgettable holiday experience for all. From exploring volcanic landscapes to relaxing on pristine beaches, there's something for everyone in this stunning corner of New Zealand.
As you immerse yourself in this coastal paradise's natural beauty and colourful culture, you'll quickly see why glamping Bay of Plenty is a popular option for a nature retreat. So pack your bags, leave your cares at home, and prepare for an incredible journey as you enjoy the finest of glamping in the Bay of Plenty. This enthralling environment will undoubtedly leave an indelible mark on your heart and spirit. Have a great time glamping!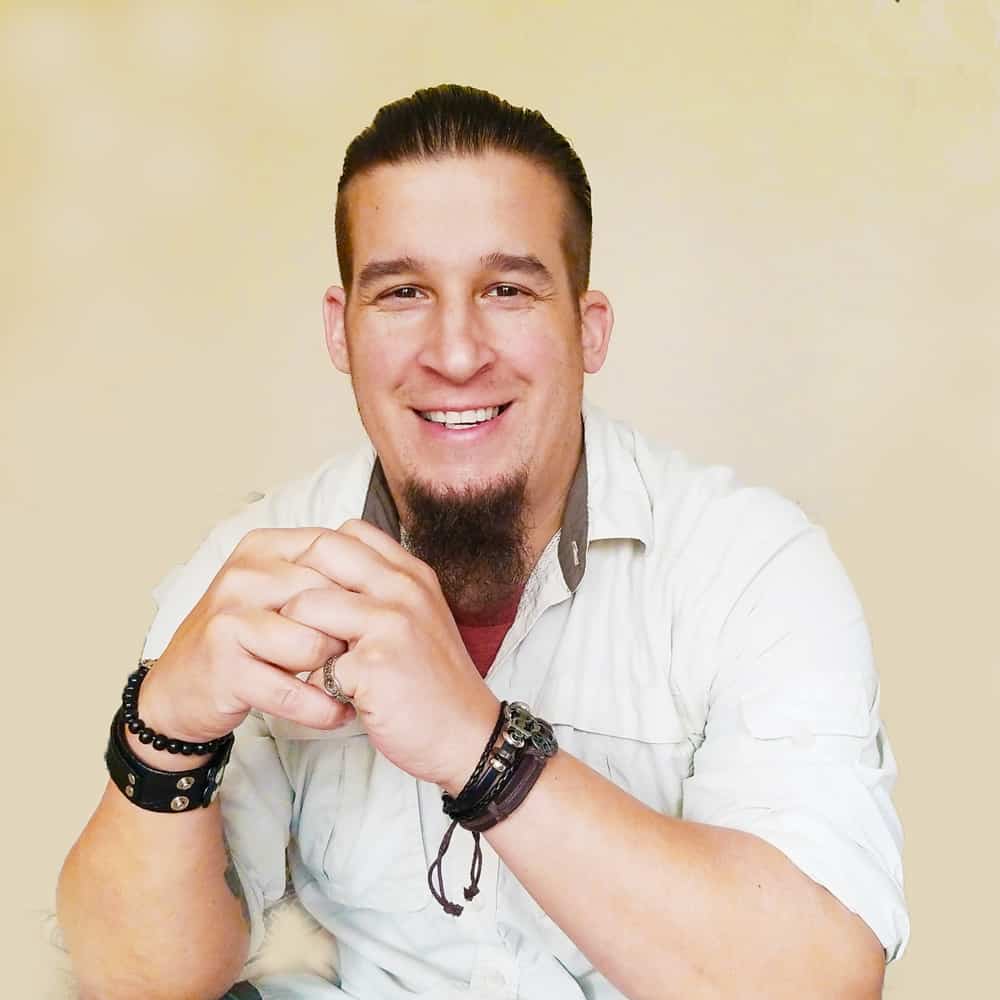 Full-time World Travel Writer who runs multiple websites and social media accounts. I have spoken at various conferences around the world. Some of my hobbies include adventure, fitness and new technologies. I am also a trekkie!