Georgia Treehouse Rental is one of the most searched Georgia Glamping terms in Google. And rightfully so! The landscape and nature of this state has so much to offer for those looking for a great Georgia Treehouse rental or Cabin Rentals in Georgia. So we made it our mission to find some of the Best Georgia Treehouse Rental locations the state has to offer so you can spend more time focusing on all the awesome things to do on your Georgia Glamping Trip.
There are a few things to consider when choosing a Georgia Treehouse. Are you looking for a romantic treehouse rental in Georgia for just you and a loved one? Perhaps you want to book one of the larger Treehouse Rentals Georgia has to offer for a group or big family vacation. You have to decide if you are planning to spend most of your time at your Georgia Treehouse rental or if you plan on using it as a home base to explore the region. Location may be key in that instance. Whatever you decide, we have come up with some amazing options for you to help plan your ideal Georgia Treehouse rental Glamping trip.
You may also be interested in Blue Ridge Cabin Rentals for your Georgia Glamping Getaway Or perhaps a Blue Ridge Treehouse. Or these other Treehouse Gamping Articles:
Florida Treehouse Rentals to Book
North Carolina Treehouse Rentals
Our List of the Top Georgia Treehouse Rental Locations
---
Location: Ellijay, Georgia
Hidden amidst the quintessentially charming Ellijay, this smoke-free cabin is a lovely rustic space ideal for escaping the crowds. It is surrounded by the woods on all sides and neighbors a gushing river. Utilizing plenty of stone and wood to create a warm ambiance, the clever use of windows helps bring the outdoors, indoors. Completing the picturesque scene is a dreamy patio for when you want a serene moment with nature.
There's a marina, a free grocery shopping service and a nearby convenience store to make life easy. Additionally, BBQ grills and an on-site hair salon ensure you don't miss any modern amenities.
On the inside, you will find three well-appointed bedrooms, free Wi-Fi, your own arcade/gaming room and all the modern furnishings to keep you comfortable.
Location: Kennesaw, Atlanta, Georgia
Just 20 minutes from Atlanta, Treasure Hunt Treehouse remains one of the more unique vacation homes around. The three-floor structure sits above a merry stream and includes plenty of space for the entire family. All around intimate, it is ideal for resting and unwinding while a rope bridge and a hammock tie a relaxing scene together. This is Swiss Family Robinson meet the Goonies!
The treehouse also comes complete with a myriad of fun features and adventurous twists. Many riddles, puzzles and intricate clues are hidden throughout the treehouse, inviting the inner child in you to embark on a game of discovery. There is no assistance given so you have to work together to discover it all. And you win a surprise prize too!
Recent Review: "This little treasure tucked away in the woods was the perfect adventure for my husband and I. It's not only a stunning creative piece of an architectural gem, it's also filled with adventure and cleverness. Make the child in you come alive and be whisked away to the stories and movies of your childhood. Do not wait another second, book this place now!"
Location: Flintstone, Walker County, Georgia
Nestled amidst the tree canopy, this all-white treehouse cottage has all the makings of an idyllic romantic getaway. A serene porch invites guests to sit and bask in serenity with utmost privacy.
Inspired by vintage and Bohemian elements, the well-curated interior décor keeps with the rustic vibe but includes all the modern amenities for a restful stay. Upstairs is a loft with plenty of room and a king-sized bed for a romantic stay in the trees.
There's even a mini kitchen, an equipped toilet with running water and air-conditioned living spaces. The best bit? It is surrounded by 70 acres of beautiful farmland, giving you complete privacy and putting the best of nature between you and society.
Recent Review: "My husband and I stayed in the treehouse for 4 nights. It is just adorable and is also practical! A kitchen, eating area, comfy couch for two, nice size bathroom and upstairs loft bedroom where you can easily stand straight up! Cute spiral steps to the loft! Quiet and private but close to chatanooga and plenty to do! We loved our stay!"
Location: St. Simons Island, Georgia
With a light, open-air vibe to the place and a 400+-year-old Georgia Southern Oak tree at its heart, the Sea Breeze Treehouse is a wonderful escape. Just a hop away from the ocean, the treehouse hides three tastefully furnished bedrooms, two and a half bathrooms and a stunning sunroom.
The kitchen space is similarly modern with granite countertops and everything you need to prepare a mouthwatering dinner. Two upstairs bedrooms accommodate all guests while quaint, light-filled living areas make it easy to entertain everyone. There is a total of six parking spaces too.
Location: Blue Ridge, Georgia
A serene walk away from the lush Chattahoochee National Forest, this four-star property is a special experience for the whole family. It offers scenic bird's eye views over the surrounding woods, the treehouse is delightedly isolated but comes with all essentials for a luxurious stay.
The kitchens are fully equipped while there is free Wi-Fi, a TV, air-conditioning and much more. And if you want to keep up with your fitness routines, there is a fitness center too!
Free parking space, free grocery delivery, a game room for all-night gaming with the boys and a multilingual staff ensure a stay for the ages.
Location: Blue Ridge, Georgia
With touches of modernity wrapped in a vintage rustic vibe, Roseann's Treehouse is where relaxation comes naturally. Luxurious furnishings and custom wood craftsmanship add delightfully bespoke touches to your stay while paved paths wind down to the nearby lake.
With three bedrooms, it is perfect for stays with family or friends. There's also plenty to do. Enjoy an afternoon BBQ on the porch, unwind in the hot tub and spend your late evenings cozying up by the indoor/outdoor firepits. A professional concierge at hand can ensure all your needs are met.
Moreover, the nearby Chattahoochee National Forest makes hiking and mountain biking possible while you can also find spas and lakeside restaurants a few minutes away.
Location: Lakemont, Rabun County, Georgia
Why not spice up your stay with a bit of history and heritage? At over 100 years old, the Wiley Mountain Lodge was the Inn that welcomed the first visitors to North Georgia who arrived at Wiley Station.
Today, it has been renovated into a delightedly warm mountain retreat. Surrounded by acres of nature, this Lakemont-style batten-board lodge offers all the privacy and luxury you need for a calming vacation from home. This is a hidden gem in Georgia.
Air conditioning will keep you cool, the bedrooms open to the patio, the views are fantastic and the kitchens are fully equipped. Life's great at the cozy Wiley Mountain Lodge!
Recent Review: "This magical place exceeded our expectations. Perfect location for a girls' getaway. Scotty really is a "super host" and her attention to detail is amazing. The lodge is warm and inviting, has lots of great spaces to gather as a group or to find a cozy nook for some quiet time. We literally hated leaving and I am already planning to bring my family back!"
Location: Ellijay, Georgia
With its own private waterfall, a stay at the Majestic Treehouse is one to remember. Hidden up in the mountains and with three bedrooms, the treehouse includes all the modern conveniences you've come to expect. And being just 10 minutes from downtown Ellijay, you are never too far away from anything.
A brand new hot tub calls for relaxation and there's a personal pool table too but the real star here is the natural waterfall. Its roaring sounds make for a serene note to fall asleep to. And don't forget to bring your camera along!
It is situated in Coosawattee River Resort, you can enjoy many amenities including an indoor heated pool, fitness room, tennis courts and more.
Location: Cherry Log, Georgia
Sleeping up to five, 800sqft in size and with stunning views from every window and patio, Inn The Ravine is great for some serious nature immersion. The whimsical property is located on four acres of lush greenery and overlooks the National Forest. If you are a fan of hiking, you'd love that it's a hop away from the Benton MacKaye Trail.
On site, a hot tub, fireplace, fire pit, a loft with its attached balcony and mood lighting make it a secluded, upscale experience.
Although private and secluded, it's a simple ten minute drive from the Historic Downtown Blue Ridge. So you are never far away from urban life and its conveniences.
Location: Home Park, Atlanta, Georgia
Fan of design? Fan of all things contemporary? This recently renovated architectural gem is where you need to be. Conceptualized and brought to life by design team MaryClaire DeReuil and Carlos Tardio, this glasshouse sits near the GA Tech Campus and incorporates several contemporary touches including a curated artisan coffee collection.
From interior glass walls to heated floors and glass rail balconies, this urban treehouse is definitely one of the best glamping destinations around, design-wise. Plus, there's room for seven and a curated vinyl collection!
Recent Review: "It is just lovely. Dennis was kind and helpful. The house is interesting and was very clean. We did not find it noisy at all, but rather peaceful. My kids were thrilled to see a Samoyed next door."
Location: Blue Ridge, Georgia
This stunning three-story Blue Ridge treehouse, dubbed Canopy Blue, is nestled in the ASKA Adventure Area. It is beyond anything you'll ever see. In this 750-square-foot home with 1200-square-foot decks, precise architectural and artistic touches everywhere, you will be in heaven.
This Treehouse is set on 4 secluded acres with views of the National Forest. It has easy access to the Benton MacKaye Trail just a few feet from your doorstep. Canopy Blue Treehouse is a quiet and exclusive treehouse located within 10 minutes from Historic Downtown Blue Ridge.
Location: Jackson, Georgia
You'll love having access to a secluded 20-acre lake when you book this treehouse. Bass, crappie, catfish, and yellow perch can all be found in the lake. Put your fishing pole in the lake and relax for a few evenings. To explore the lake, you will also have a choice of two johnboats, a canoe, and three paddle boats. Throughout your visit, you get exclusive access to the lake.
Also, there is a lakeside gazebo that you are invited to use during your stay. An additional grill, a boat launch and dock, an outdoor fireplace, an outdoor kitchen, and a restroom are all available there.
Recent Review: "I booked this for my parents to stay one night for my mom's birthday. Tranquil setting and beautifully decorated. My dad went out in the canoe and fished a little. They loved it!"
Location: Atlanta, Georgia
This hidden treehouse is set in a lovely bamboo canopy on a working farm. The owner salvaged architectural treasures, premium mattresses and linens, power, AC/Heat, and marbled showers. You'll rarely slumber in a more special environment than this fairytale gem case loaded with charms. At 15 feet high, hear the roosters crow below you, and entirely lose sight of the fact that you're only a bit of a walk or journey away from every one of Atlanta's attractions and noises. While the population of rescued llamas and alpacas rummage among the bamboo for new shoots to eat, unwind on the immaculate Bali Bed.
Now that you have looked through and booked a great Treehouse in Georgia, here are some of things to do when glamping in a Georgia Treehouse.
Favorite Nature-Focused Sights in the Peach State.
---
Tallulah Gorge State Park
A 2,689-acre Georgia state park with amazing things to explore like the 1,000-foot Tallulah Gorge with six waterfalls to see and a unique suspension bridge.
Rock City Gardens
A unique location with a beautiful waterfall and is located near the site of the famous "Last Battle of the Cherokees" on Lookout Mountain.
Red Top Mountain State Park
This is one of the most visited parks in the state since it is close to Atlanta and has some perfect photo spots and is great for swimming and cooling off.
Town of Blue Ridge
An artistic mountain town with breweries and lovely restaurants. It also has antique trains that ferry passengers to nearby mountain villages along the Blue Ridge Scenic Railway.
Georgia Treehouse Rental Pinterest Pin – Share on Social Media!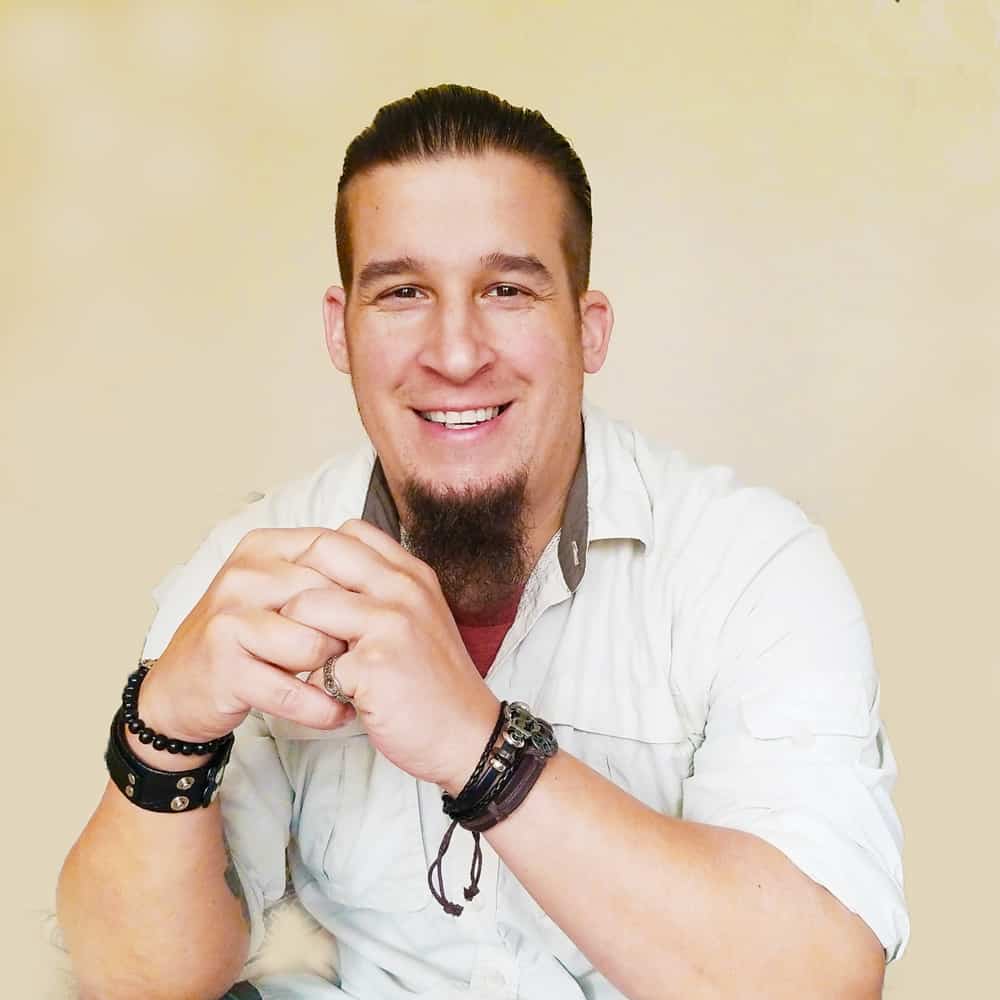 Full-time World Travel Writer who runs multiple websites and social media accounts. I have spoken at various conferences around the world. Some of my hobbies include adventure, fitness and new technologies. I am also a trekkie!