Glamping, which literally translates to "glamorous camping," is a movement that is swiftly gaining traction all over the world. Folks are coming up with amazing glamping ideas and starting glamping businesses every day it seems. It blends the fun and adventure of camping in the great outdoors with the opulence and convenience of a five-star accommodation.
Glamping is an activity that offers lots of variety, whether you are a city resident in search of an exciting new experience or a nature enthusiast searching for a one-of-a-kind nature holiday. The history of glamping goes back a long time, yet the future of the industry is booming. So in case you haven't really thought about glamping until now, we have come up with a list of unique glamping ideas in different sections of the world to show you what you have been missing. Here is a list of Beach Specific Glamping ideas.

The following is a list of some fun glamping ideas for glamorous camping in various regions of the world:
---
Glamping Ideas in USA
Glamping ideas in the United States may vary anywhere from quaint bell tents and yurts outfitted with soft furniture to fully-furnished cabins and treehouses that come complete with contemporary conveniences such as indoor plumbing and electricity. In addition to on-site dining and spa amenities, the majority of glamping resorts also provide access to outdoor activities like horseback riding, fishing, and hiking trails.
It is becoming a growingly mainstream thing in the United States, and there are glamping choices offered in a slew of attractive places all across the nation, from the mountains and forests to the deserts and coastlines. In addition, there are glamping possibilities in a wide range of various budgets.
Winter River Glampground is a unique glamping experience in Vermont's beautiful countryside. This 6-acre woods and meadow between Vermont's Green Mountains and New Hampshire's White Mountains is a nature lover's paradise. Glamping Vermont's bell tents are the main attraction. These luxurious camping tents include mattresses, lighting, and amenities. It's like a luxury woodland hotel suite.
The landscape distinguishes this glamping camp. The riverside glampground offers outdoor activities. Kayaking, fishing, hiking, and birdwatching are available. Glampers may roast marshmallows and tell stories around the fire pit. Visitors may relax in the resort's hot baths after exploring.
Imagine waking up to the sound of birds singing and the rustle of leaves in a comfortable treehouse tucked amid the redwoods. This is what treehouse glamping in California is like. You may find some of the most breathtaking treehouse glamping places in the United States in the state of California, where you can take pleasure in a tranquil vacation in the middle of nature.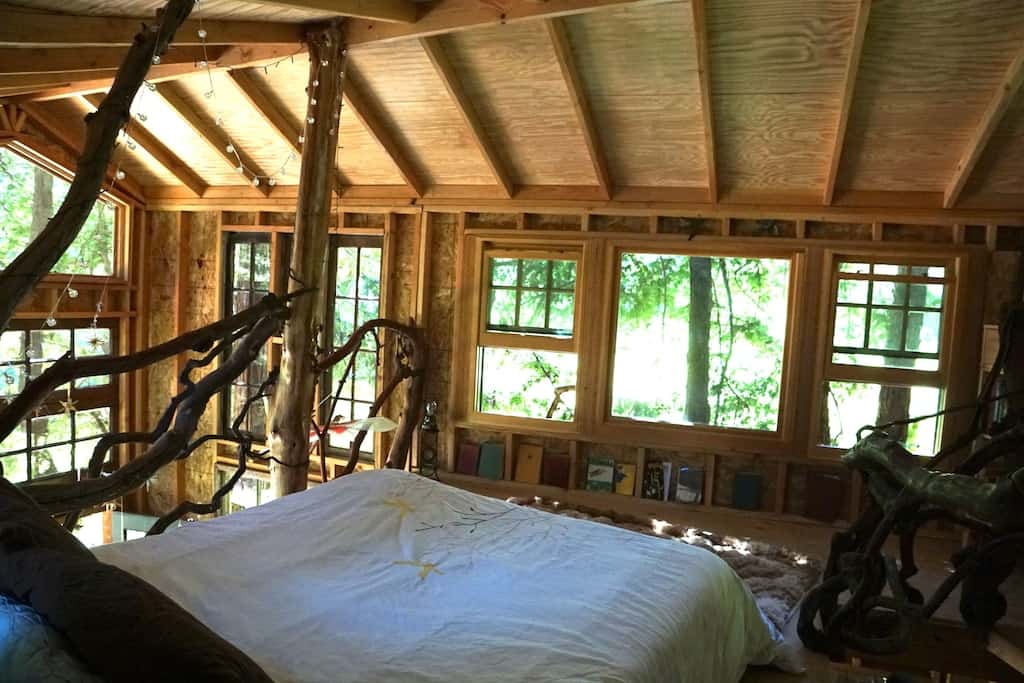 One of the best way to enjoy the stunning scenery of the Pacific Northwest in comfort is a yurt, so if you want to see the region's natural wonders in style, plan your trip to Oregon. Most Oregon Yurts are furnished with cozy beds, wood-burning stoves, and private decks with breathtaking views of the mountains and woods in the area.
If you want to have a genuinely one-of-a-kind experience while camping, you can try vintage trailer glamping in Texas. You have options and visitors may choose from a wide selection of beautifully restored trailers dating back to the 1950s and 1960s or popular Airstreams, each of which possesses a distinct personality and allure.
---
Glamping Ideas for Canada
Glamping in Canada often means staying in a more lavish kind of lodging, such as a yurt, cabin, or even a treehouse, as opposed to roughing it in a conventional tent. These accommodations often provide conveniences like indoor plumbing, electricity, and comfy furniture, making them a hospitable and hassle-free way to explore the natural world's splendor.
Glamping in Canada is an amazing experience to have. It is the ideal setting for enjoying the great outdoors in the utmost comfort and elegance thanks to its stunning natural surroundings and its luxurious lodgings.
If you want to sleep outside without compromising any of your comfort, dome glamping in Quebec is the ideal alternative for you. The Bel Air Domes at Mont Tremblant are large and heave a large translucent wall, providing views of the landscape and wildlife that are located in the surrounding area.
If you want to have a genuinely authentic Canadian glamping experience, you should definitely try glamping in a barrel in British Columbia, Canada. You can't go wrong with this experience as it provide comfort and uniqueness to exploring this beautiful region of BC.
This is an excellent choice if you want to experience the warmth and coziness of a genuine log cabin without sacrificing any of the modern conveniences. With cabin glamping you find spots that are furnished with all of the conveniences necessary for a relaxing stay, such as plush mattresses and kitchens that are stocked with everything you could possibly need.
---
Glamping Ideas for the UK
Glamping in the United Kingdom is an innovative and luxurious way to see the breathtaking natural scenery that the United Kingdom has to offer. Glamping may be done in a broad variety of beautiful locations all throughout the United Kingdom, from the rolling hills and countryside of England to the rocky coastlines of Scotland and the lush woodlands of Wales, and everywhere in between.
The Cotswolds is a beautiful region in the middle of England that is characterized by rolling hills and quaint villages, making it an ideal location for tent glamping. The tents at Upsticks Glamping Resort are set for luxury, with comfy mattresses. The resort is known for its "glamping," or "glamorous camping."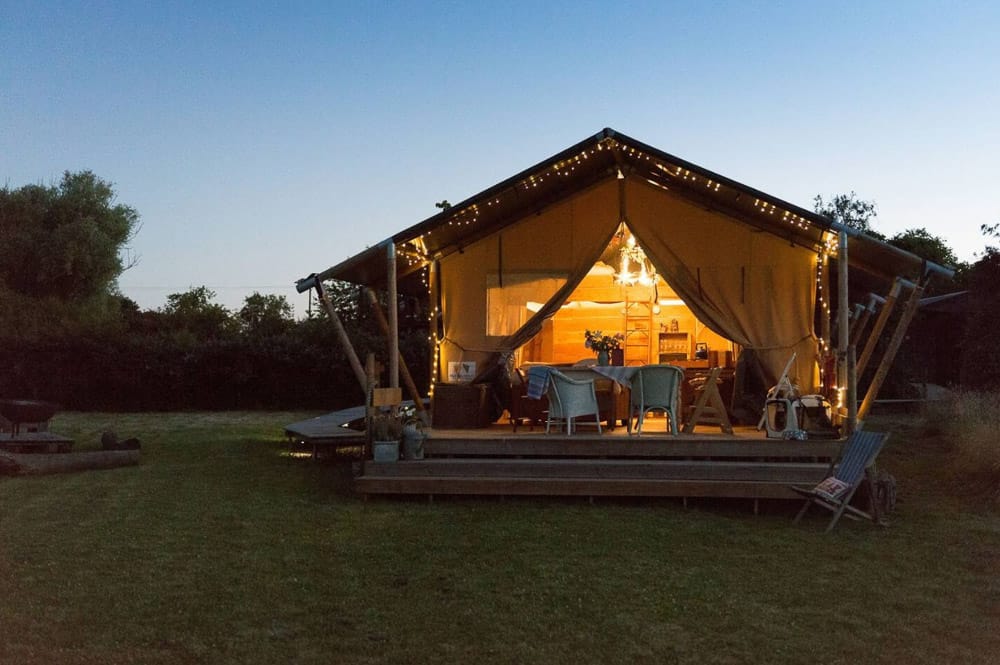 This enchanting glamping idea in Wales is sure to make you fall in immediately in love with it. Its warm and rustic interiors are designed to blend in seamlessly with the beautiful environment that surrounds it. You will be able to take in everything that Mother Nature has to offer if you want to do so from the comfort of the deck.
Glamping in a pod in Scotland is the way to go if you want to enjoy the splendor of the Scottish coastline without sacrificing comfort. These Sauchope Geo Domes are roomy and comfortable, and they come equipped with everything you would want for a stay that is conducive to relaxation.
---
Glamping Ideas for Europe
Glamping in Europe could be your best option if you're searching for a trip that combines the outdoorsy appeal of camping with the conveniences and luxuries of a five-star hotel. Glamping in Europe provides something for everyone with its vast range of breathtaking sites and cozy lodgings.
Glamping ideas are available in many breathtaking areas around Europe, from the beaches and islands of the Mediterranean to the woods and mountains of the Alps.
Igloo glamping in Finland
If you want to experience the charm of a winter wonderland without sacrificing any of the comforts of home, then igloo glamping in Finland is the ideal alternative for you. The igloos at the Kakslauttanen Arctic Resort are heated and are furnished with a variety of facilities, including as a sauna and a hot tub, to ensure that guests have a pleasant experience throughout their stay.
Glamping in a tent in Italy
If you want to have a genuinely romantic experience while glamping, why not try Safari tent glamping in Italy? The tents at the Le Pianacce in Tuscany are large and opulent, complete with comfy mattresses, en-suite toilets, and private outdoor spaces with breathtaking views of the hills and forests in the surrounding area.
A Treehouse in France is a great France glamping idea if you want to enjoy the charm of the French countryside without sacrificing any of your creature comforts. One such option is the Au Fil de Soi Treehouse in France. This is a beautiful one-of-a-kind and enchanting treehouse cabin for glamping. A wonderful and unique location to call home where you may unwind and refresh yourself in preparation for the next exciting day exploring the region.
---
Glamping Ideas for Africa
Glamping may be experienced in a wide range of breathtaking settings throughout Africa, from the savannas and animal reserves of the Serengeti to the mountains and forests of Morocco, and everywhere in between. Glamping resorts in Africa are plentiful, and many of them provide additional activities outside just camping, such as safari trips, stargazing and other exciting excursions.
Therefore, why not give luxury camping a try on your next trip to Africa? It is a wonderful opportunity to see the splendor and variety of the continent while traveling in luxury and elegance.
Try using a safari tent in South Africa if you want to have a glamping experience that is genuinely unique. The safari tents at the Sabi Sabi Private Game Reserve are spacious and luxurious, and they are furnished with cozy beds, private bathrooms, and private patios with stunning views of the wildlife that resides in the surrounding region.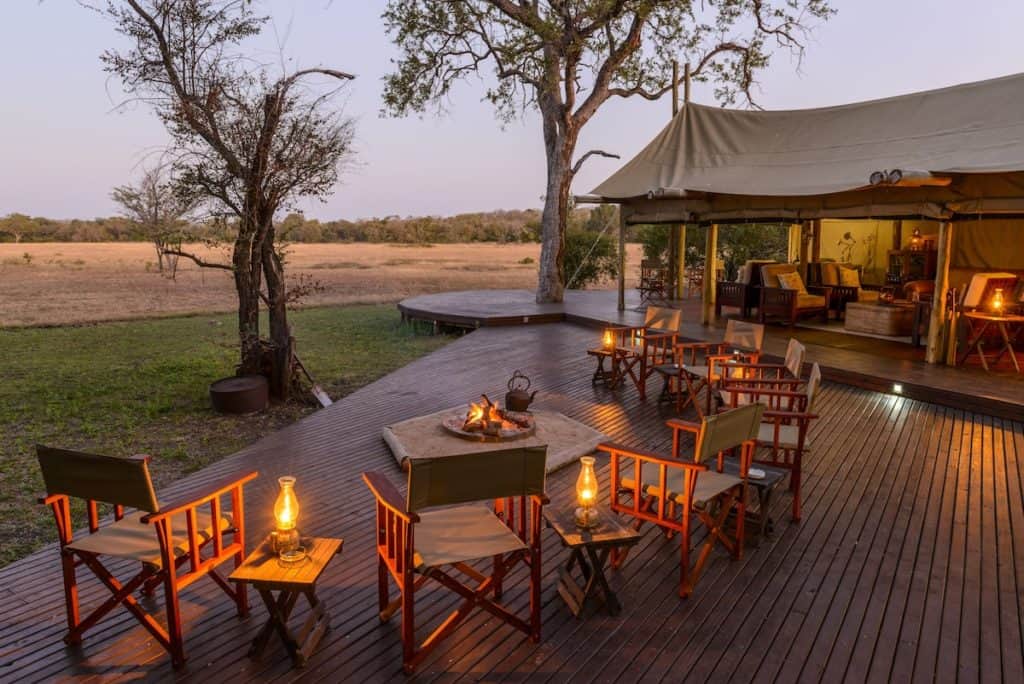 A great option if you want to enjoy the splendor of the Namibian environment in a manner befitting of your refined tastes. The treehouses of the Wilderness Safaris Damaraland Camp are situated in elevated positions amid the trees, providing guests with breathtaking vistas of the natural scenery and the local animals.
Glamping in huts in Morocco
You should consider glamping in Morocco if you want to enjoy a truly remarkable glamping experience. The huts at the Kasbah du Toubkal are roomy and inviting, and they come with all of the conveniences that are necessary for a restful stay, such as comfy mattresses and kitchens that include all of the necessary utensils.
---
Glamping Ideas in Asia
Glamping ideas in Asia may be experienced in a wide range of picture-perfect settings, ranging from the beaches and islands of Thailand to the mountains and woods of Japan.
Glamping resorts in Asia often provide a variety of activities to help guests make the most of their time away. Activities like as snorkeling and scuba diving, visits to elephant sanctuaries, and cultural excursions are included. Amazing opportunities for fishing, hiking, and other kinds of outdoor recreation may be found in some areas.
Forest Tent glamping in Japan
Try spherical glamping tent in Japan if you want to experience the splendor of Japan's creativeness with glamping. Book a tent at Inn the Park Numazu. These enigmatic sphere tents hover in the air and produce an element of mystery when placed in the middle of the Japanese forest. Every single guest room is encircled by vegetation, and in addition to being pleasant, the rooms are also rather big.
Glamping in yurts in Mongolia
One of the first glamping accommodations in history was a yurt. You should go to Mongolia and stay in one of these luxurious yurts for a glamping bucket list adventure. At the Three Camel Lodge, the yurts are roomy and comfortable, and they come with all of the conveniences that are necessary for a stay that is stress-free. Enjoy delicious food and awe-inspiring landscapes.
Treehouses in Thailand is the ideal way to take in all of the splendor that the Thai forest has to offer while also maintaining a high level of comfort. The Treehouse Villas in Koh Yao are situated high up in the canopy of the surrounding forest and provide breathtaking vistas of the natural scenery and the local fauna.
---
So no matter where you travel, glamping is a one-of-a-kind and amazing opportunity to explore the splendor of nature while remaining in the lap of comfort and luxury. Glamping may be a relaxing break for two or an exciting adventure for the whole family. There is something for everyone to enjoy in this type of luxury camping. We started you off with some amazing glamping ideas and now its time to go and experience it. Why not give it a go and see for yourself!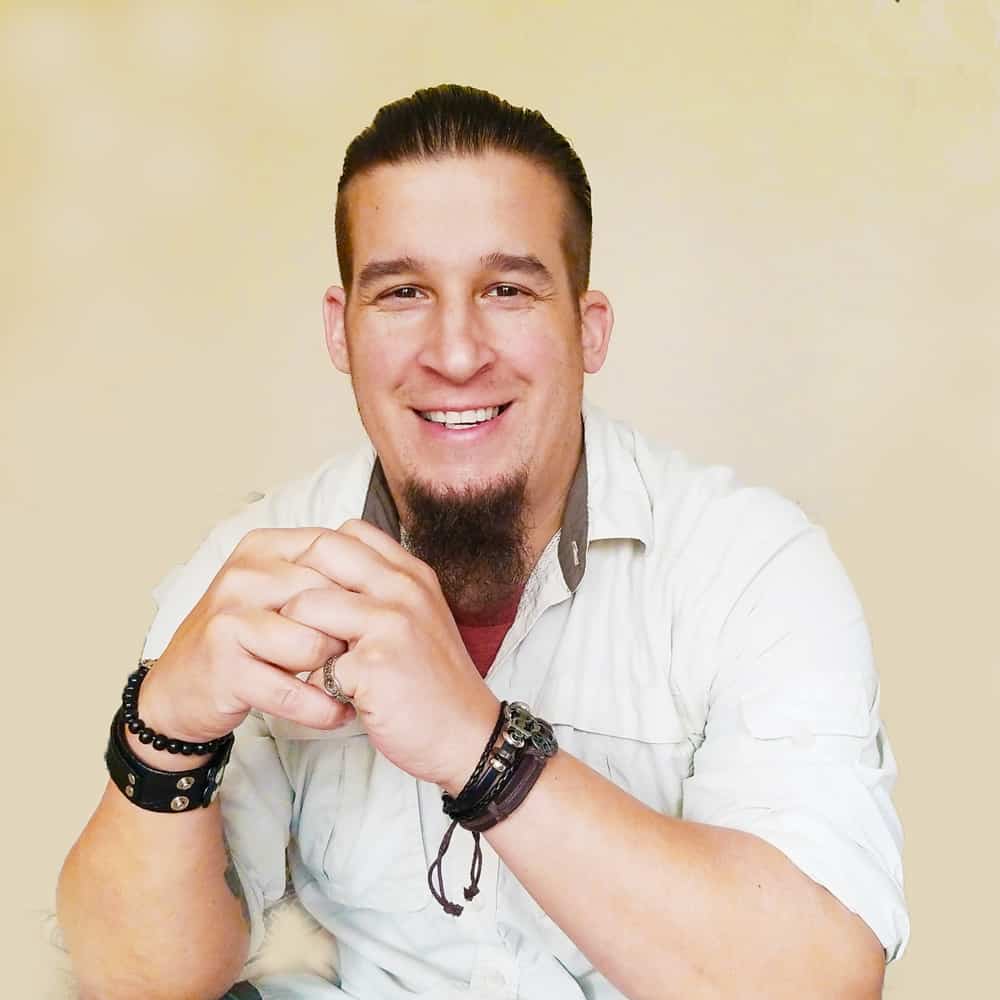 Full-time World Travel Writer who runs multiple websites and social media accounts. I have spoken at various conferences around the world. Some of my hobbies include adventure, fitness and new technologies. I am also a trekkie!