Forest of Dean is known as the place where England meets Wales. It is a perfect place to reset and recharge the batteries in nature. Forest of Dean and the Wye Valley provides an outlet to explore freely with tons of space to roam and so many adventures to enjoy. One of the best ways to experience the region is by staying at a Forest of Dean Glamping property. This gives you a sense of camping in solitude or with close family and friends, but with the luxuries of a hotel.
There is a ton to experience in the area, so we will first go over some awesome things to do and see in the district and then run you through the list of our top Forest of Dean Glamping UK spots you can book for your next getaway. Bookmark the page for future reference and we hope you enjoy all this beautiful landscape has to offer.
Other UK articles to read:
Luxury Camping in Northumberland
Brecon Beacons Glamping in Wales
Brilliant Glamping in North Wales
---
Brilliant Spots to See when Glamping Forest of Dean
---
Puzzlewood
Puzzlewood is an ancient forest covering 14 acres of the Forest of Dean. It has remains of Roman-era iron ore mining for history buffs. There is over a mile of picturesque trails and strange rock formations, secret caves, and ancient trees to observe and explore.
Forest of Dean Sculpture Trail
A fun area to explore with 7 kilometers of trails to enjoy the commissioned art sculptures within nature. There are some smaller trails as well if you are low on time. Overall there are currently 16 commissioned art pieces with 12 others that have been let to dissolve back into nature.
Goodrich Castle and Raglan Castle
There are quite a few castles in the area, but a couple of favorites are Goodrich Castle and Raglan Castle. Goodrich Castle is a Norman Medieval castle in ruin at the top of a hill and makes for some great photos. Raglan Castle is actually a fortified country home that is quite impressive and made famous by the Herberts and the Somersets.
Wye Valley
Wye Valley is another Area of Outstanding Natural Beauty in the UK. It has a ton of trails and walks including a spectacular one along the river Wye. Try the roast dinner at the Inn on the Wye and perhaps a pint of ale as well.
Dewstow Gardens and Grottoes
If you are a fan of gardens then this should be on your list. Beautiful gardens with some history behind them. You will have a great time exploring the follies and grottoes and taking pictures around every corner. There is also a lovely café for snacks, cakes, tea, and coffee.
Symonds Yat Rock
This is a world-renowned viewpoint that everyone loves to share with friends and family. It is technically in the Wye Valley with walking and cycling trails for adventurers. You can observe Peregrine Falcons soaring around the hill and cliffs and the viewpoint is also a great place for sunrise. Harry Potter fans may recognize the Iron Age hill fort as a filming location as well.
If you need to research some more spots, check out the tourism site here
---
Top Accommodations for Glamping Forest of Dean
---
Location: Clearwell, Wye Valley, UK
The lodge is a beautiful spot in a calm setting which is ideally located in the Forest of Dean Forest. Within an hour's drive of the cottage, there are many sites to explore. The bed is quite comfy, and the downstairs bathroom includes a large walk-in shower.
A nice lounging area with an outdoor table and chairs in the front, and a large, safe lawned space in the back, which is a nice place for dogs to play. Everything about the location will exceed your expectations. Two bedrooms are available, one with a double bed and the other with twin singles with the alternative of a third occasional bed for a youngster.
---
Location: Herefordshire, United Kingdom
This charming, peaceful cottage is beautifully decorated and fitted to high quality, with magnificent views across the Wye Valley and Forest of Dean. It boasts one of the nicest settings in the area. There is also an outdoor pool during the warmer season to enjoy. There is a glass balcony to take in the sun with provided loungers or sit with a cup of tea and gaze at the views.
The owner of the property also runs an animal rescue so all the proceeds from this place go to the upkeep of that venture. There is a beautiful king-size bed to sleep or read a book. Plus you have a kitchen to get creative with a meal and a wood burner stove to snuggle up to at night with a glass of wine.
---
Location: Brains Green, United Kingdom
This Oak dean Cottage Yurt has a comfy environment. Warmth is provided by a custom-built Woodburner, although the place is already rather cozy. Sleeping in a cozy and natural setting is a wonderful experience. The thick yak's wool covering helps to keep the yurt cool in the hotter temperature and warm in the winter.
This property was built into a steep bank in a peaceful section of the yard, next to the bathroom. A terrace and garden views are available at Oak dean Cottage Yurt. The hike from the property is up into the woods next to Bradley Hill, which offers breathtaking views of the Severn and beyond. The woods are bathed blue with oceans of bluebells in May which is magnificent! Walk on more to Soudley Ponds for a relaxing experience. This property has a garden with a grill, and visitors can go trekking or biking nearby.
---
Location: Hereford, United Kingdom
Nature's Nest offers four stunning canvas houses that blend into the wonderful Herefordshire countryside for family and group getaways – the ultimate luxury glamping experience. These self-catering glamping rooms are set in a natural, open setting with panoramic views of the rolling countryside and the Wye River.
All canvas cottages are equipped with electricity, hot and cold running water, Wi-Fi throughout the property, and heat from a traditional wood-burning fire. Without sacrificing home comforts or pleasures, trade the hustle of daily life for the quiet and calm of nature. From the terrace or your hot tub, take in the spectacular far-reaching landscapes, quiet, and beautiful evenings.
---
Location: Hereford, United Kingdom
The lush green scenery in the Forest of Dean and Wye Valley is the ideal backdrop for a broad range of glamping choices to suit all preferences and prices. This property has some genuinely unusual locations to stay in some delightfully different environments. Glamping is a fantastic way to enjoy a vacation in the great outdoors without compromising comfort.
Your vacation lodging will have comfortable beds and modern amenities, yet nature will still be all around you. There is also a wide range of options to pick from. A quiet camping pod in a meadow or a family-friendly safari tent on a farm are both options. There's a lot more to Forest of Dean glamping these days and the Forest of Dean and Wye Valley offer a variety of unique glamping experiences.
---
Location: Gloucestershire, United Kingdom
On the outskirts of the Wye Valley and the Forest of Dean, very luxurious camping in four extremely elegant yurts. With wonderful local pubs, activities, and magnificent hikes only steps from your Yurt, you'll be able to visit the Wye Valley, the Cotswold's, and Cheltenham in about 45 minutes. If you are looking for Glamping in Gloucestershire, this may be your spot.
Mrs. Mills who is the owner of this property has a long history of exquisite dining and great customer service. With a secret longing to live in the Jazz Age, she has built an exquisite getaway where only delicious food is served and her vintage values and decor warmly welcomes you. It is a beautiful space beneath the sky.
---
Location: Mitcheldean, United Kingdom
The Nest and The Nook are two beautiful cedar wood cottages at The Roost. The cottages, which sleep two adults each, may be booked together with groups or separately for a romantic getaway. The cabins are both well decorated, with handmade furnishings.
There's plenty of chance to enjoy in style with a comfortable wood-burning heater, outdoor Japanese hot tubs, and your private firepit. The location is ideal, with walking and cycling paths leading straight into the forest from the front door. Sailing and wild swimming are available just a few minutes away if you like river life.
---
Location: Lydney, United Kingdom
A visit to Whitemead Forest Park is like taking a deep breath of fresh air. The lodging includes everything you'll need for a fantastic self-catering vacation. There are acres of beautiful forests to explore, as well as a variety of fun activities and experiences to keep you entertained.
You'll discover that the lodging meets all of your needs. The indoor pool, gym, and spa will be available to you. The caravan and camping spaces, which are located in the heart of the lovely Forest of Dean, make the most of the stunning surroundings if you're traveling or camping under canvas.
Pin it!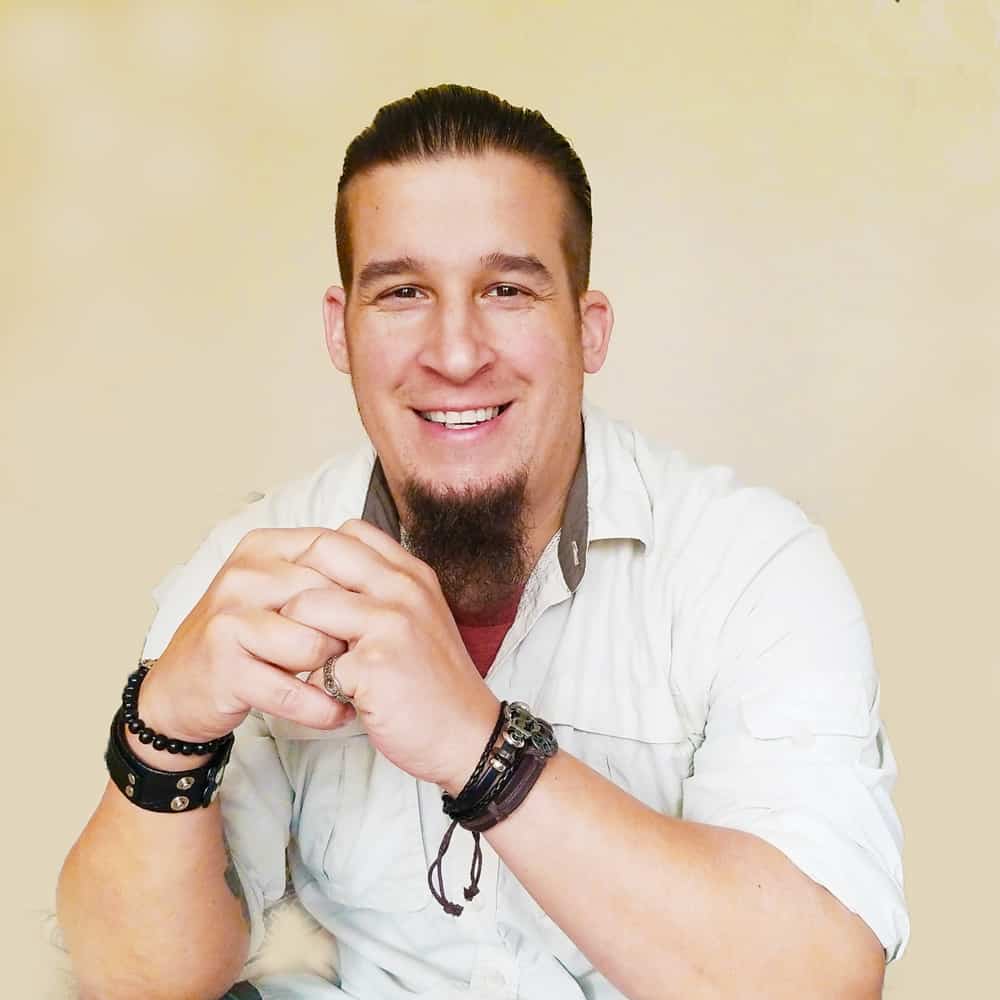 Full-time World Travel Writer who runs multiple websites and social media accounts. I have spoken at various conferences around the world. Some of my hobbies include adventure, fitness and new technologies. I am also a trekkie!