It's no accident that Vermont is known as "The Green Mountain State." Vermont is a great place to explore nature since it has beautiful treks, world-class ski hills, and spectacular panoramas. You may easily visit some of the nation's most remote trails, waterfalls, lakes, and mountains by driving throughout this little state. Appreciate the autumn's vibrant foliage, the winter's virgin snow for skiing, the summer's cool swimming holes, and the spring's wonderful chorus of bird songs. These natural wonders in Vermont are all bucket list items. One of the best ways to experience these wonders is from one of these magical Vermont Treehouses.
One of the most well-liked forms of glamping in Vermont is Vermont treehouses. To take advantage of everything that nature has to offer, treehouses may be built in a variety of settings. Vermont Treehouses, which are completely surrounded by nature, embody the genuine meaning of glamping because each one is distinctive, opulent, and breathtaking.
Our Favorite Vermont Treehouses Right Now
---
Location: Hancock, VT
This tranquil setting in Vermont is ideal for a vacation weekend. This treehouse is ideally situated in the Green Mountain National Forest, just above the beaver pond, giving you the rare chance to take in the splendor of the mountains.
Around Killington and Sugarbush, there are lots of things to do while remaining remote. Visitors definitely will not want to depart after experiencing the comfortable bed and on-site massage therapist.
Location: Coventry, VT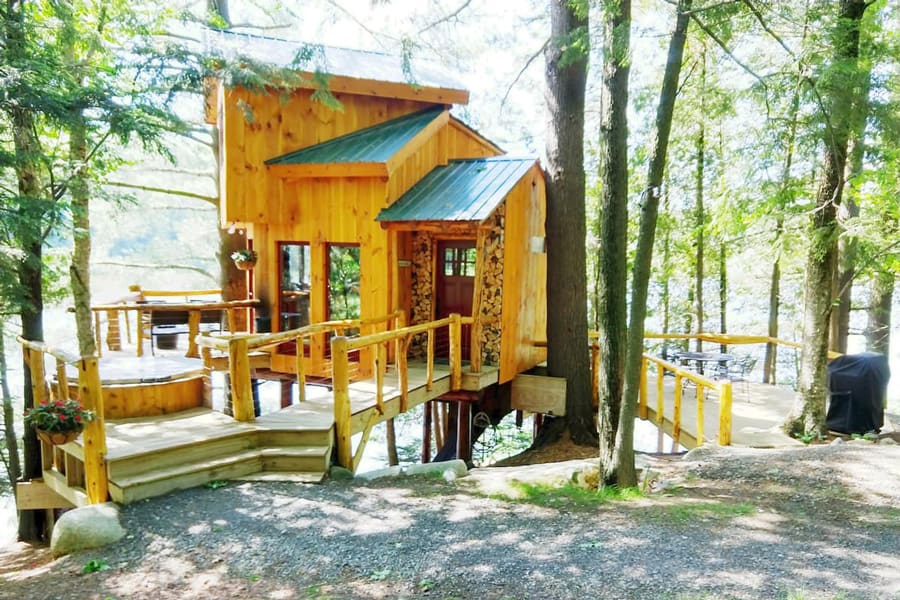 At the extreme edge of Walker Pond lies the treehouse. You are invited to relax in the custom-built cedar hot tub, go canoeing in our canoe, have a private vacation, or simply enjoy our 40 acres of woodland and marsh. Jay Peak Ski Resort is 22 minutes from the treehouse, which is only 5 minutes from Newport's center.
Two White Pines that are situated along Walker Pond's shores help to sustain the Walker Pond Vermont treehouse in portion. The main level of the treehouse features a kitchen area, a seating area, and a bathroom.
To enter the bedroom, which has a cathedral ceiling bare and custom cedar rafters, ascend the twisting tree staircase. A reading seat, wall-mounted LCD TV, queen-size bed with memory foam mattress, and a small wardrobe are all included in this space.
You have the nicest views of the pond and field because there are many windows and glass doors. On warm, windy afternoons, the treehouse is illuminated by the pond's brilliance. It is so lovely!
Location: West Pawlet. VT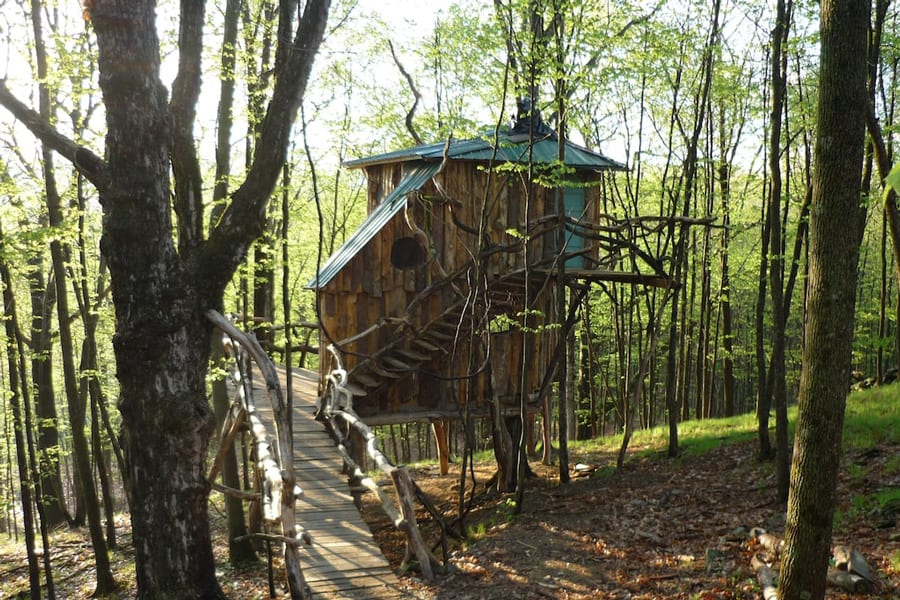 A tree home is a great concept for everyone. In the concept, there is something liberating, organic, and evocative of our formative years. Observe the building's soft moans as it moves in the breeze. Imagine living on an island, even for only a weekend. And savor the woods' rich sounds as they transform into your living space.
Living trees are used both inside and outside of the Two Vermont Treehouses compound, giving it an organic aspect. Made entirely of recycled or local materials, it gives the impression that time has stood still as if you had taken a turn and ended up in a book. If gnomes or elves stop over for drinks, one should not be shocked.
The Hermit-Thrush treehouse virtually vanishes into the forest, much like its eponymous bird's extremely beautiful song. On the first level, there is a double bed, and on the second level, there are three single beds. Sit on the porch on the first or second floor and take in the sounds of the forest. Every window has screens. For your comfort, there is even a composting toilet within the tree home. During the warmer months of the year, from mid-June to mid-September, you can utilize this treehouse. Maximum sleeping capacity is five.
Another three-season treehouse is called The Morning-Dove. It can be heated, well sealed, and has insulation. The Morning-Dove can sleep up to six people during the warm months and just five during the colder months.
Location: Mad River Valley, VT
The queen bed is nestled into a sleeping nook and faces large windows that overlook gardens, giving the property the sense of a wonderful fairy house. The kitchen is nice, freshly painted, and completely furnished, with a dining room table and a little couch for lounging nearby. A really interesting study with a dome glass ceiling and a view of the grounds is located upstairs. There is also a sizable rear porch that overlooks the gardens and is a lovely spot to watch the sunset.
Recent Review: "My husband and I enjoyed our stay at the Mailbox House as well as meeting our host, Matt, who gave us a tour and history of the property. It was the perfect place to stay while enjoying our niece's wedding weekend. We look forward to visiting again soon."
Location: Granville, VT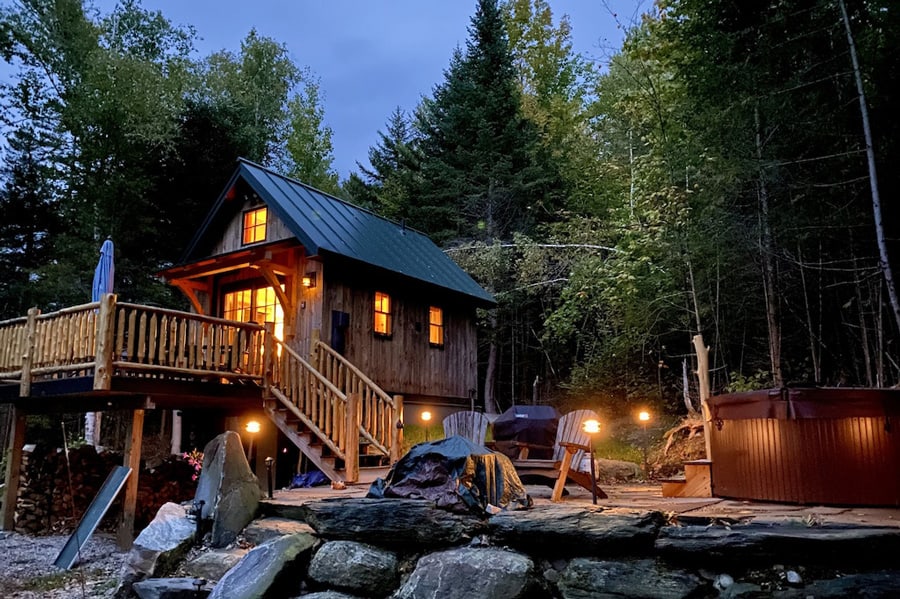 This recently constructed cabin/"tiny home," handmade with gorgeous wood accents throughout, is ideal for just one or two people and is ideal for couples! It is well-suited for the daring couple searching for a romantic retreat despite having just one loft bedroom.
It is a lovely and soothing place to retreat, finished with copper (corona-proof) worktops and railings, light and open with more than eight windows. There are several places to sit and enjoy the vast views in two outdoor spaces. This Vermont vacation rental's upper deck and patio's hot tub provide comfortable places to relax while taking in the surrounding scenery.
Recent Review: "This was an amazing stay for just me and my dog as we both loved the area, the amenities and the interior finishes in the Little Loft! I very much hope to return in the future as I had an amazing stay, experiencing a truly unique visit, while still enjoying amenities like a washer/dryer, wifi and a relaxing hot tub under the stars. Highly recommend!"
Location: Hardwick, VT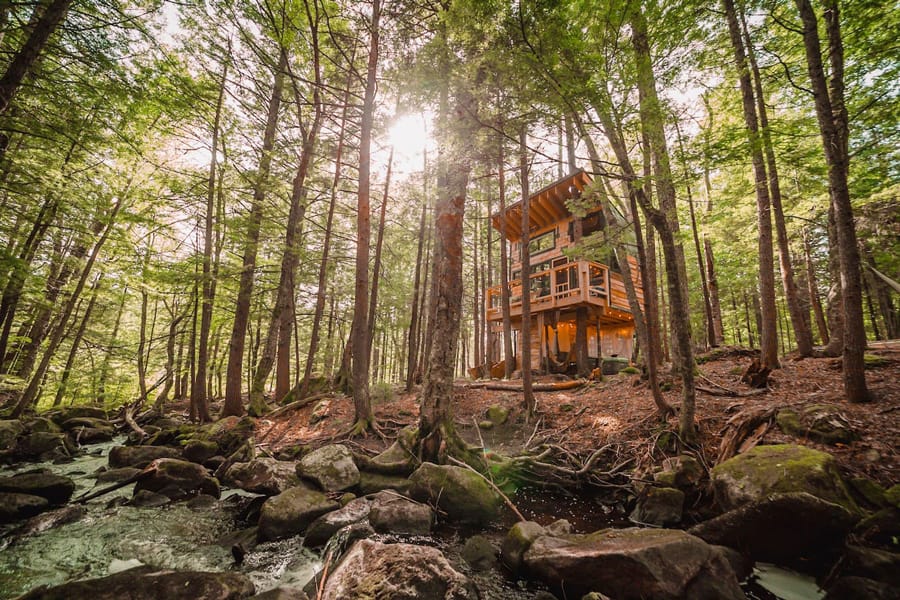 Come return to this lovely, secluded small cottage in the forest after an active day of skiing, hiking, or exploring the region's breweries and distilleries! Or you might simply laze about reading while listening to the soothing sound of the stream.
You won't want to leave the other dimension once you join it after passing through the trees and up the stairs! Its design was carefully considered, and local, natural, and repurposed materials were used as much as possible in its construction.
Unwind in the lounge room area and take in the well-designed interior decor as you look out the huge, repurposed windows.
Take in the view from the deck that views out over the perennial stream, which may be frozen over in the winter. Let the sound of the water wash over you.
Just beneath the treehouse, on the creek, there is a lovely sitting spot, hammock, and campfire place with a striking view of the treehouse. with a bed that hangs below!
In the area underneath the treehouse, you may use the tiny charcoal grill or the propane camp stove to prepare basic meals. To keep your local beer and fresh goods from the farmers market chilled, there is a mini-fridge with a dedicated freezer.
Location: Newport, VT
This luxurious treehouse in Vermont is a refuge of calm, well-being, and beauty. We have elevated relaxing to a whole new level in our spectacular contemporary treehouse. Nothing except the forests and wildlife are around us. Something you shouldn't miss. Play your favorite movie on the projector, relax in the inviting sun room, groove out to some vinyl, or grab a towel and walk to the bespoke cedar hot tub. This is the opportune place to make enduring memories.
Situated in Newport, Vermont, above the treetops. A stunning 360-degree view of nature is available from Cedar Heights. You will feel as though you are in nature without actually being outside, therefore the cabin has glass windows that are over 8 feet high and 12 feet wide. This means that you may enjoy your stay in a treehouse while viewing Vermont's vibrant foliage season. Alternatively, you may descend and unwind in the hot tub while surrounded by nature.
Featured Vermont Glamping Property
Bell Tent Glamping at Winter River Glampground
Location: Corinth, Vermont
Winter River Glampground is a nature lover's dream, with 6 gorgeous acres of woods and meadow nestled between Vermont's breathtaking Green Mountains and New Hampshire's White Mountains. The feature of this Glamping Vermont location is the collection of bell tents available for rent. These are not your average camping tents; they are spacious and sophisticated, with comfortable mattresses, lighting, and furniture.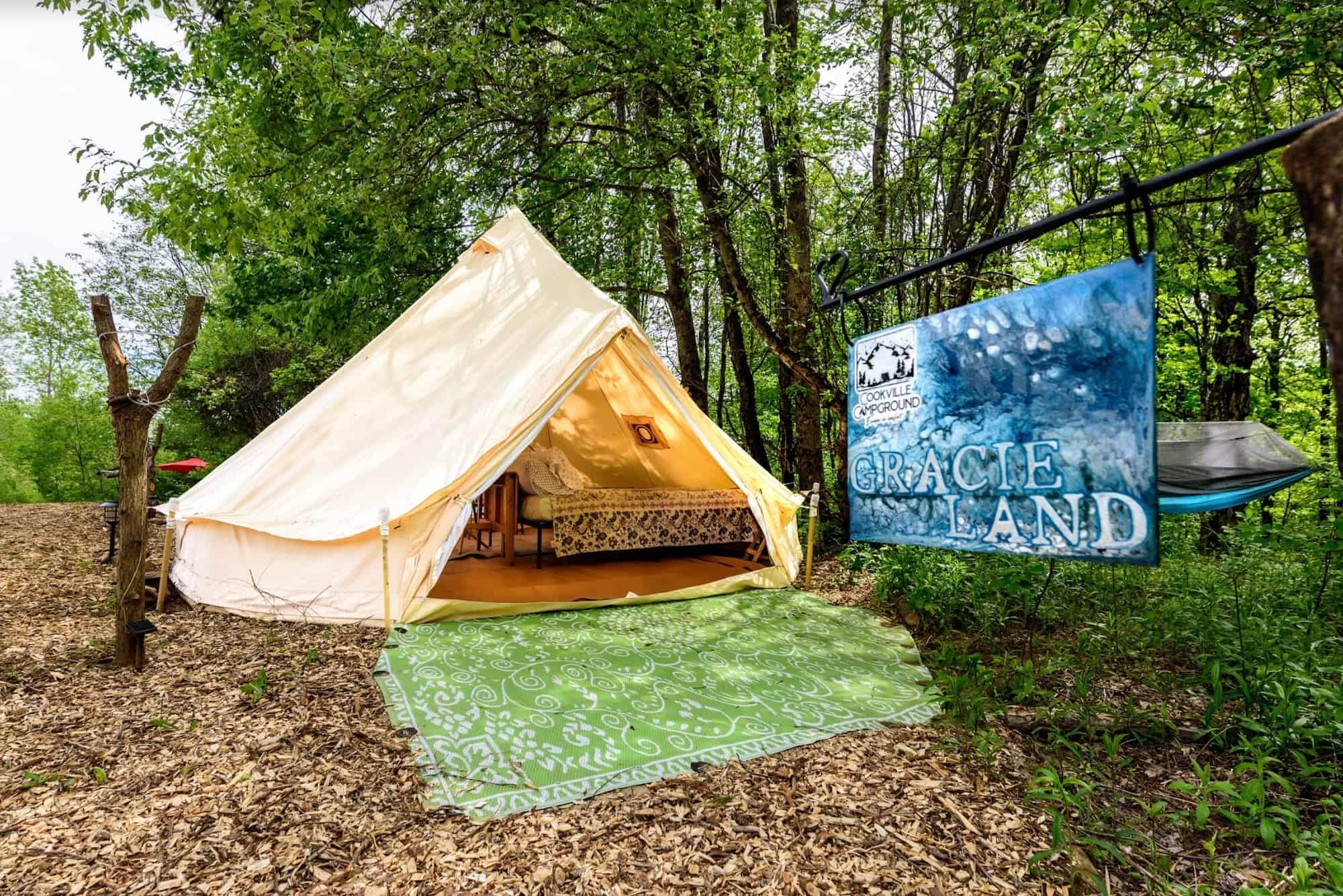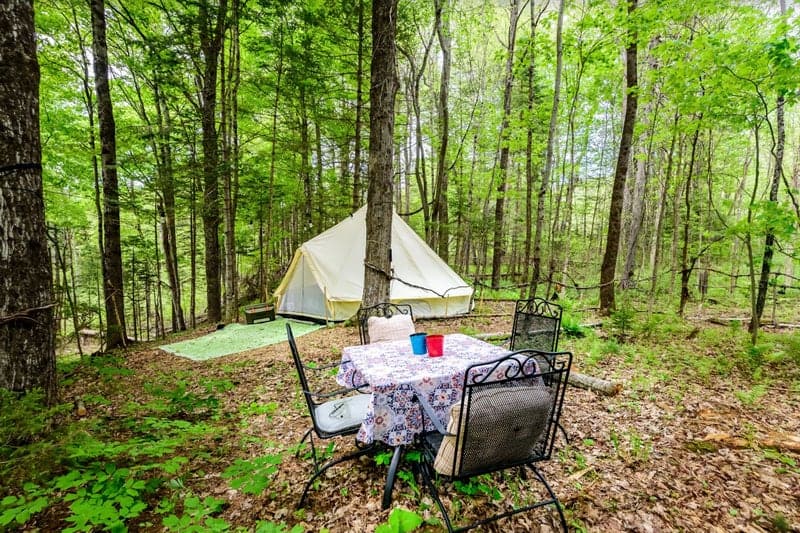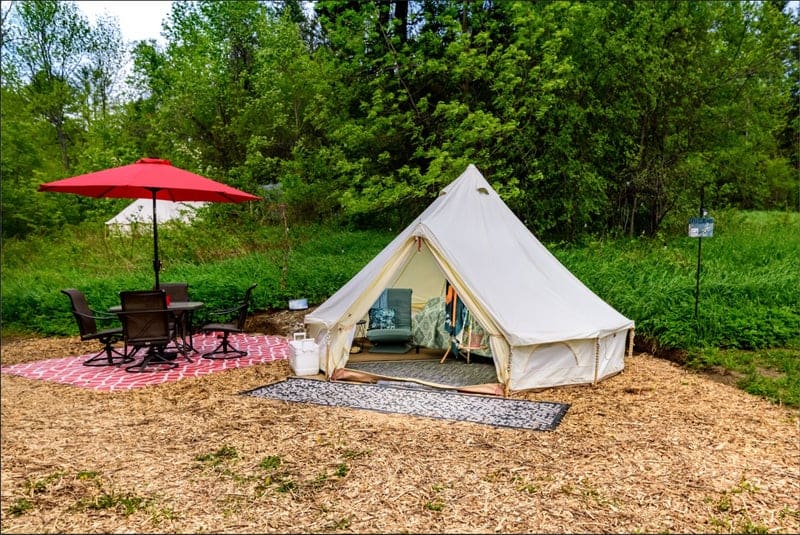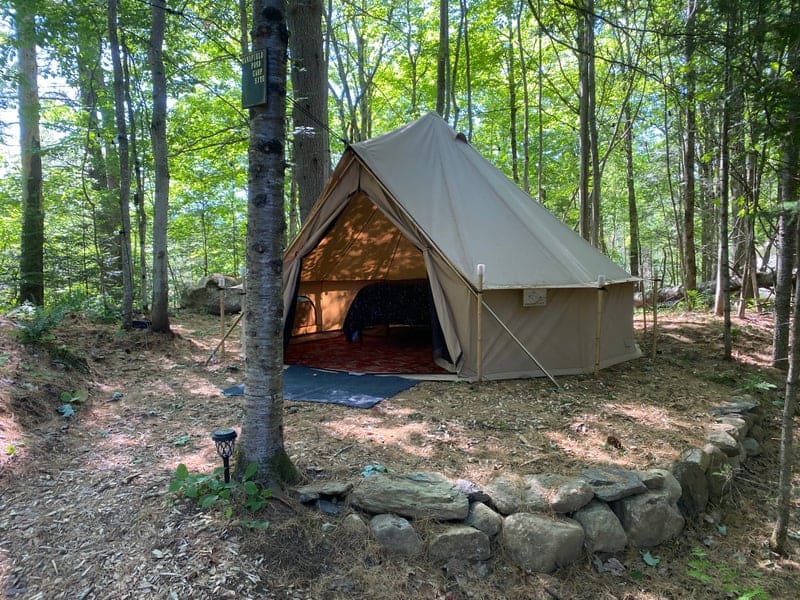 The glampground is beside a river, so tourists may enjoy a range of outdoor activities. Guests may also spend their evenings around the fire pit roasting marshmallows and trading stories with other glampers. The resort also provides communal areas with hot baths where tourists may relax after a day of sightseeing.
The Winter River Glampground is suitable for anybody looking for a unique and entertaining vacation. It's ideal for couples, families, and groups of friends looking to escape the strains of everyday life. It's the right blend of adventure and comfort, giving you the best of both worlds.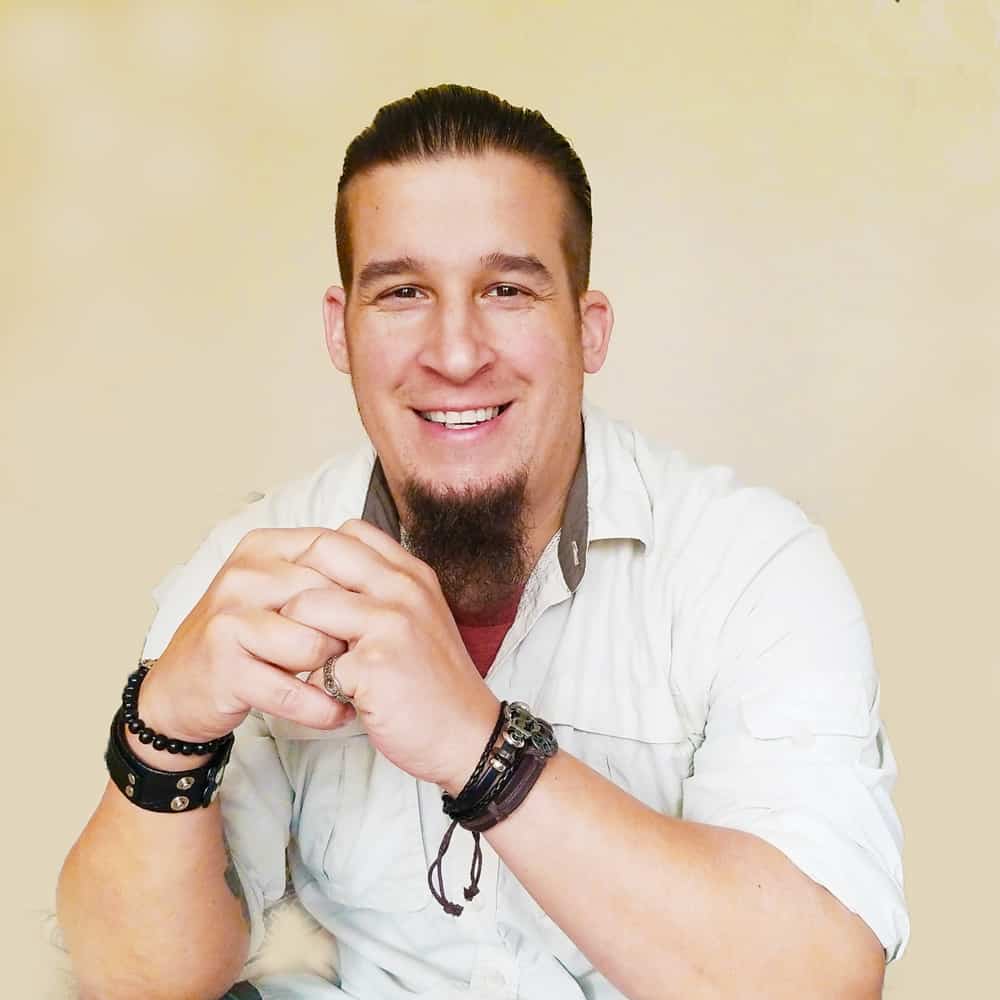 Full-time World Travel Writer who runs multiple websites and social media accounts. I have spoken at various conferences around the world. Some of my hobbies include adventure, fitness and new technologies. I am also a trekkie!