Salt Spring Island is a beautiful medium size island in the Gulf Islands of British Columbia. Camping on Salt Spring Island has been growing in popularity as more and more folks use the island for small getaways from the city of Vancouver and the mainland. It has some unique BC glamping spots to book. Many of these people are looking for more luxurious experiences while still being immersed in the natural beauty they come to the island for. We have come up with some of the best luxury Salt Spring Island camping spots to book for planning your next trip. We will also go over some of the awesome and unique things to do on Salt Spring Island when you get there. Headed to Vancouver Island? You may be interested in our list of Vancouver Island Glamping.
Check out these other Canada Glamping articles as well:
Awesome Alberta Glamping Spots
Things to do on Salt Spring Island when Camping
---
Salt Spring Island Farmers Market
This popular artisan market is full of fruits and vegetables, home-made recipes, crafts and more. It is located in Ganges Harbor and is the thing to do each Saturday during the season.
Wine and Cider Tasting Salt Spring Island
The island is known for its cider and has a few cideries to explore and enjoy the fresh, crisp drink. Salt Spring Wild Cider House is a good starting point for cider with outdoor picnic tables to enjoy a cider flight and cheese platter. For wine you can start at Unsworth Vineyards which has a lovely property, wonderful wines and delicious food. Of course for more cheese you can head to the Salt Spring Island Cheese Company where all their cheese is handmade, using traditional methods and only natural ingredients.
Hiking on Salt Spring Island
With epic views of the gulf islands and wonderful pine scented air, hiking on Salt Spring Island is a must. Remember to bring a pair of hiking shoes and some water to reach some of these remarkable vistas.
Mount Erskine's Summit is great for sunsets. After trekking through the rocky forest with its own viewpoints, you reach the summit with the Salish Sea and Vancouver Island in the distance. Bring flashlights for the trip down if going for sunset.
If you are in need of a quick nature trek, Duck Creek is a great spot and it is dog friendly. Mossy covered trees and a stream offer a peaceful backdrop to relax and take in the fresh air. If you don't have time for a bigger hike, this is a good choice.
Reginald Hill has what is considered one of the best view on the island and should be on everyone's Salt Spring Island Hiking lists. It hosts panoramic views of the Salish Sea, the Fulford Valley, and Vancouver Island. Bring a camera, because you will be taking a dozen photos to share with others. It is a bit of a tougher hike with its steepness but not that long. The trail is very pretty but it is rocky and mossy at many parts so watch your step. Once you get to the top it is all worth it!
Salt Spring Island Map
---
---
List of Luxury Camping on Salt Spring Island
---
Best For: Solo or Couples
This luxury renovated 1985 Airstream Sovereign is a perfect home base for enjoying Salt Spring Island. It is nestled in the woods at the corner of the property for privacy and to immerse yourself in nature. Inside you have a comfortable queen size bed and a cozy L-couch seating area with wood fireplace. It has a stocked kitchen and private heated bathroom, which is a short walk outside with sink, flushing toilet, and shower.
Best For: Solo or Romantic Couples
Prepare yourself for amazing views from this luxury camping Salt Spring Island Treehouse spot. A private wooden deck, kitchenette and a King Bed that turns into a day bed makes this a truly comfortable stay in nature. Enjoy spending time watching eagles land on the nearby trees or try to catch a glimpse of whales breaching the water below. You also get access to a private beach where you can try your luck at hunting for oysters.
Best For: Solo or Romantic Couples
This beautiful Salt Spring Island camping spot is situated in an ancient cedar grove with ocean views to die for. The yurt has floor to ceiling glass windows so you can see the ocean from your king size bed. It has an amazing deck to enjoy a glass of wine or cocktail on. Inside you will also find a fully equipped kitchen and luxury bathroom to soothe your body if you wish after exploring the island. This is luxury and a perfect setting for the romantic getaway you have been needing.
Best For: Solo or Couples
Try safari style camping on Salt Spring Island on your next visit. This luxury glamping tent spot provides all the comforts needed to truly enjoy yourself. You are provided with amenities like heat, lights and a queen bed. The tent is located in a private garden which is accessed through a sculpture park. At your disposal is a private bath house with a hot shower, sink and toilet as well.
Best For: Romantic Couples or Small Family
Imagine having a beautiful bell tent with a queen size bed right next to a pond to relax and reset. This Salt Spring Island camping spot is just what you are looking for. Some of the amenities provided are an outdoor kitchen, a cedar deck for dining and lounging next to the water, an outside hot water shower and composting toilet. Create a romantic trip to the island or a family trip to relive for years. Make sure to book a time for the wood fire sauna while you are there.
Best For: Couples, Small Family or Small Group of Friends
Tiny homes are all the rage now and you can experience what is is like on your next time camping on Salt Spring Island. Kick it up a notch next time with this luxury tiny house on the South end of the island. This 330 sq ft custom-built tiny house can accommodate up to 4 guests. It was built using all reclaimed and natural materials. There is a ton to do in the area and you can use the complimentary bikes and pedal through the unique landscape of south Salt Spring Island. The hosts also provide some delicious and often local breakfast supplies to create your own yummy morning meal.
Pin It!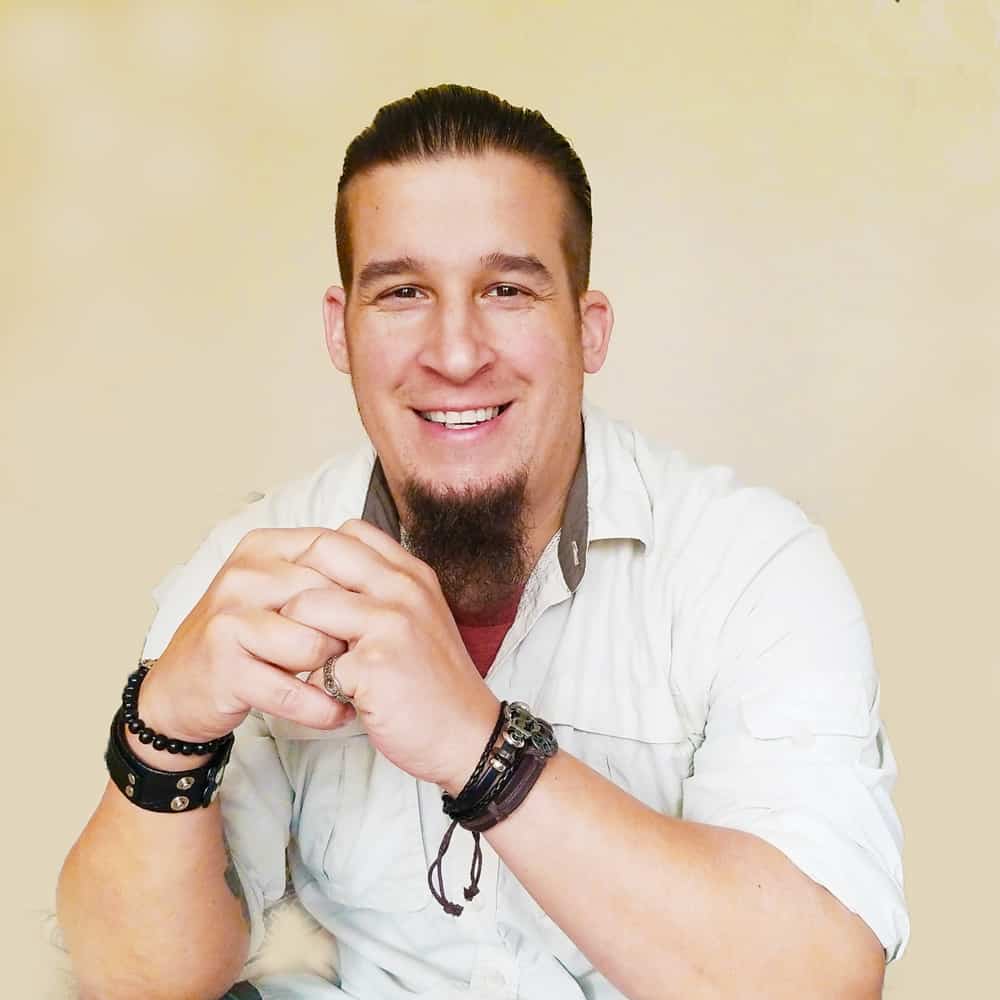 Full-time World Travel Writer who runs multiple websites and social media accounts. I have spoken at various conferences around the world. Some of my hobbies include adventure, fitness and new technologies. I am also a trekkie!