Blue Ridge Georgia is a gateway into the Blue Ridge Mountains. Blue Ridge Treehouse Rentals in Georgia is a perfect option for a romantic getaway, family vacation or solo adventure.
Explore unexpectedly upmarket boutiques, galleries, and restaurants, in addition to artisan brewers and vineyards. You may enjoy whitewater rafting on the Ocoee River, kayaking or tubing on the Toccoa River, or you can trek to a nearby waterfall along the Appalachian Trail. The opportunities are almost limitless, and Blue Ridge Treehouse Rentals in Georgia is the ideal place to establish a home base from which to investigate these pursuits.
When one looks out over the rolling dark green mountains with a hint of blue engulfing the vicinity, there is something mysterious about the Blue Ridge Mountains. It seems as if a unique type of energy is pulsating in the air when one views these mountains. The Blue Ridge Mountains reach staggering heights of more than 1,200 meters (4,000 feet) in elevation. Mountains have a very important significance in the culture of Native Americans. It is widely held that they have a significant part to play in the process of revitalizing and maintaining the cultures and communities of the regions indigenous peoples.
The breathtaking Blue Ridge Mountains may be found all the way throughout the southeastern border of the United States. The Blue Ridge Mountains, which are a component of both the Appalachian Mountains and the Appalachian Trail, are about 1 billion years old and draw a large number of tourists each year.
We feel like your best options to really immerse yourself in the nature of the region and make lasting memories is to stay in one of the many unique accommodations that the Blue Ridge Mountains have. These magical accommodations range from various Georgia Glamping spots like Treehouses, Blue Ridge Cabins, NC Tiny Houses, Asheville Treehouses, NC Yurts and more.
Before you make any decision on where to stay, makes sure to take a look at our list of 14 Epic Blue Ridge Treehouse Rentals in Georgia. Book early as these bad boys are quite popular.
Our Top Blue Ridge Treehouse Rentals in Georgia
---
Location: Fannin County, Georgia, United States of America
Located in the Aska Adventure Area, the Canopy Blue is a unique treehouse with meticulous architecture. It provides guests with beautiful views of the National Forest with direct hiking access to the Benton MacKaye Trail. Canopy Blue is just a 10-minute drive away from historic downtown Blue Ridge.
Inside the treehouse, there is a comfortable, upscale, living space with high ceilings. The details create an outdoor feel. You will be excited by the beautiful views from the large window and enjoy using the hanging sofa, a private queen bedroom, barn doors for privacy, a bathroom, bunk beds, and many things else for your comfort.
The Canopy Blue Treehouse is perfect for couples and families searching for a place to relieve their stresses and spend some quality time together. A fantastic choice for anyone interested in Blue Ridge treehouse rentals in Georgia.
Recent Review: "We really enjoyed our stay. The treehouse was great. The surrounding property is beautiful with all the fall colors.I think my favorite spot was the porch with the swing and the rocking chairs."
Location: Fannin County, Georgia, United States of America
Just outside the fascinating town of Blue Ridge and three minutes from the restaurants and shops in the historic downtown areas, the Blue Ridge Treehouse lets you access numerous hiking trails, zip lines, trout fishing, and other adventures.
The cabin has three bedrooms and three bathrooms, and eight people can sleep in it. Each of the three levels has a specifically-covered deck. In the large kitchen, you can see a gas log fireplace, a cathedral ceiling, and many windows. There is a lower-level game room with a Foosball table.
Recent Review: "This property was and excellent choice. It was very clean, kitchen was VERY well stocked. We had everything we needed plus. It is a great location, near to town. Easy to find and nice parking area. The hosts was very nice and easy to contact. I would stay there again."
Location: Gilmer County, Georgia, United States of America
The beautiful, three-story Inn The Ravine Treehouse is a unique cabin in Aska Adventure Area. It is overlooking the National Forest, almost 10 minutes away from historic downtown Blue Ridge. You can use the long ramp access from the parking area to enter Inn The Ravine.
The treehouse provides you with a cozy upscale living space, an outdoor feel, creative wood stairs, beautiful views from large windows, an outdoor patio, and more. You will also love the bathroom, flat-screen TV, and gas-stone fireplace.
For cooking in Inn The Ravine, the kitchen includes a refrigerator, a microwave, and two burners. Also, you can use a crock pot, a coffee pot, a blender, a toaster, and essential pans. You can find a new grill outside of the front door. The cabin allows you to detach from the city's crowdedness and enjoy solitude in the woods.
Recent Review: "This treehouse is top notch. The design and decor is amazing. We loved the enclosed fireplace every morning with our coffee. The pictures don't do this place justice. If your looking to get away from all the noise with comfort, look no further. We will be back. Thank you!"
Location: Necowa Cove, Georgia, United States of America
Once you enter Roseann's Treehouse, you will face an open floor accompanied by three window-paned doors to the entry-level deck. The kitchen comes with a butcher sink, an island for seating three, and a stove with six gas burners. You will enjoy the living room stone fireplace with your favorite beverage.
At night, you can take advantage of the entry-level master bedroom with its double vanity private bathroom, king bed, and stunning views. From the living room and the master bedroom, the entry-level deck is accessible. A stone fireplace, TV, gas grill, seating, table for six, and calming nature are your rewards in this spot. A great option for Blue Ridge treehouse rentals in Georgia.
Location: Fannin County, Georgia, United States of America
Designed for nature enthusiasts, the Modern Tree House Cabin is perfect for couples who tend to have a unique experience. A beautiful panoramic view of the stunning forest will catch your eyes through the large windows around the cabin.
You can use the oversized front deck to sit and view the forest while enjoying the tranquility of the stream. The cabin comes with high-end decorations and amenities, a beautiful marble rain shower, a large soaking tub, luxury bedding, wood floors, and a kitchen with upscale appliances.
Located in the Aska Adventure Area, this cabin is just minutes away from the hiking trails, Lake Blue Ridge, Toccoa River, and downtown shops and restaurants.
Recent Review: "Very clean, up to date, comfortable – all modern conveniences, and yet the silence to hear the rain see the forest and enjoy the quiet. Property manager very responsive on one minor equipment issue. Check in and check out could not have been easier. Planning to visit again."
Location: Fannin County, Georgia, United States of America
The Treehouse Retreat is located in the Aska region of the Appalachian mountains. It is an excellent retreat for families and friends as the floor plan comes with open living spaces and wide bathrooms. There are also large decks as well as a relaxing spa.
You can use the grill for your barbecue or sit by the fire pit. The cabin is close to the Toccoa River with beautiful hiking trails, wineries, and so much more. When choosing from the many Blue Ridge Treehouse Rentals, you and your family can make unforgettable memories at the Treehouse Retreat.
Recent Review: "Great place to stay for family with children or just for a little get away with with you and your significant other."
Location: Fannin County, Georgia, United States of America
The Blue Moon Ridge Treehouse is the perfect place to view the beautiful surroundings and listen to the sounds of Blue Ridge. You will enjoy the Tequila Sunrise Deck and the moon rise from the hot tub deck below. There are ceiling fans in all rooms.
The cabin provides you with a fireplace and smart TV in the living room along with leather couches. The custom kitchen, pinewood cabinets, and granite countertops give a beautiful look to the cabin interior. On the outside space, the hot tub that seats six, the gas grill, a fire pit, cone hole boards, and an outdoor dining area await you.
Relax in the private bathroom, walk-in shower, and a daybed surrounded by custom curtains. The cabin is near downtown Blue Ridge and you can enjoy venturing through downtown boutiques, horseback riding, zip-lining, and whitewater rafting. Excellent for those looking for Blue Ridge treehouse rentals in Georgia.
Recent Review: "We had a blast!! Very clean, and beautiful views!!"
Location: Blue Ridge, Georgia, United States of America
With fabulous mountain views of the Cohutta Mountains, the Sunset Treehouse is the perfect cabin for a relaxing getaway for couples and families. It comes with new stainless steel appliances, granite countertops, and new furniture. The Sunset Treehouse offers a quiet retreat to relax and restore.
You will enjoy using the hot tub, taking a nap by the fireplace, or taking a walk around the woodsy neighborhood. There are two bedrooms, one bathroom, and a comfortable living space in the cabin. The kitchen is also fully equipped with useful appliances and there is a gas grill on the deck.
The Sunset Treehouse allows you to benefit from nature activities such as interesting hikes, tubing and kayaking adventures, wineries, fishing, orchards, and many more. The cabin is just 10 miles away from downtown Blue Ridge.
Location: Mineral Bluff, Georgia, United States of America
Constructed in 2019, Louise's Tree House offers two bedrooms, beautiful long-range mountain views, a kitchen with a breakfast bar, a large deck with wood burning fireplace, outdoor furniture, a propane grill, and other amenities. You can also enjoy separate bathrooms, a game room with a pool table, a laundry room, and a patio with a six-person hot tub.
Located almost 7 miles from downtown Blue Ridge, the cabin gives you everything you need for a comfortable stay. The kitchen is full of cooking utensils, flatware, coffee makers, wine glasses, and more. There is a coded front door lock with the code sent to you.
Also, security cameras located outside of the cabin can monitor everything when the owner is away. There is no camera inside or facing into the cabin so guests can feel completely private.
Location: Gilmer County, Georgia, United States of America
Misty Mountain Ridge offers eye-catching mountain views for miles. You can step on the back deck to embrace the stunning views while enjoying the spacious hot tub. The cabin is just 13 miles from downtown Ellijay, and 20 minutes away from downtown Blue Ridge.
The cabin comes with two beautifully-decorated bedrooms, a security camera facing the driveway, smart TV, a wood-burning fireplace, and WiFi. The fully equipped kitchen also provides guests with a refrigerator, stove, oven, microwave, toaster, coffee maker, cutlery, and many other utensils. All you need to bring with you is food, beverage, and condiments.
Recent Review: "Cabin was clean with everything you needed for a stay. I spoke with Amy and she was pleasant and was able to help me with the directions to the cabin"
Location: Dahlonega, Georgia, United States of America
Located just minutes away from downtown Dahlonega and just an hour from Atlanta, this cabin allows you to enjoy listening to birds, hiking, biking, climbing, and kayaking. This modern studio cabin offers luxury outdoors such as a hot tub, hanging net bed, a gas fire pit, breakfast bar, and showers with absolutely unique views.
You can refresh yourself with a splendid king bed, huge windows, wooden beam ceilings, and a modern kitchen at Alpine Cabin. There is also a 120" projector screen equipped with wireless streaming. The cabin has been designed with privacy in mind. You will enjoy numerous modern amenities while indulging yourself in stunning nature and surroundings.
Location: Blue Ridge, Georgia, United States of America
In addition to fascinating year-round views of the north Georgia mountains, the Hilltop Haus is just minutes from all the restaurants stores around there. Nature activities surround the cabin, including hiking, world-class fly fishing, whitewater rafting, and more.
This A-frame cabin provides guests with incredible sunsets, complete privacy, and untouched nature. There are lots of cozy zones throughout the cabin to make sure you will have a stay full of tranquility. The bones of the cabin are so beautiful you will want to remain inside and just stare at the walls. Superb for people in Georgia seeking Blue Ridge treehouse rentals.
Recent Review: "This was the coziest vacation spot; clean, great views, and amenities. Samantha was an amazing host!"
Location: Blue Ridge, Georgia, United States of America
This cabin is just 19 minutes to downtown Blue Ridge and 35 minutes to Ellijay. You will enjoy incredible long-range mountain views while having complete privacy. The cabin provides you with a private hot tub, two bedrooms, and a private deck that is equipped with a seating area, a fire pit, and fabulous views.
There is a fully equipped kitchen in the cabin, offering a coffee maker, a large variety of pots, pans, serving ware, a toaster, a cheese board, and knives. You can see room-darkening curtains in all bedrooms along with memory foam mattresses and comfortable bedding and pillows.
Location: Blue Ridge, Georgia, United States of America
The Blue Ridge TreeHouse is nestled in Bear Claw Vineyards in Blue Ridge. While you are enjoying your stay in the treehouse, you will be in the trees overlooking a working vineyard with stunning views. There is an eye-catching creek running through the property to make the scenery even more charming.
The treehouse is just four miles away from downtown Blue Ridge. Therefore, you will access downtown shopping and activities while you are enjoying outstanding nature. Unlike many other treehouses, there is a real live tree inside the structure of the Blue Ridge TreeHouse.
It is also interesting to know that this is the original treehouse that was built for the DIY Network TV Show. Some other stilt homes or treehouses have been built in the area since then, but this is the only original Blue Ridge TreeHouse.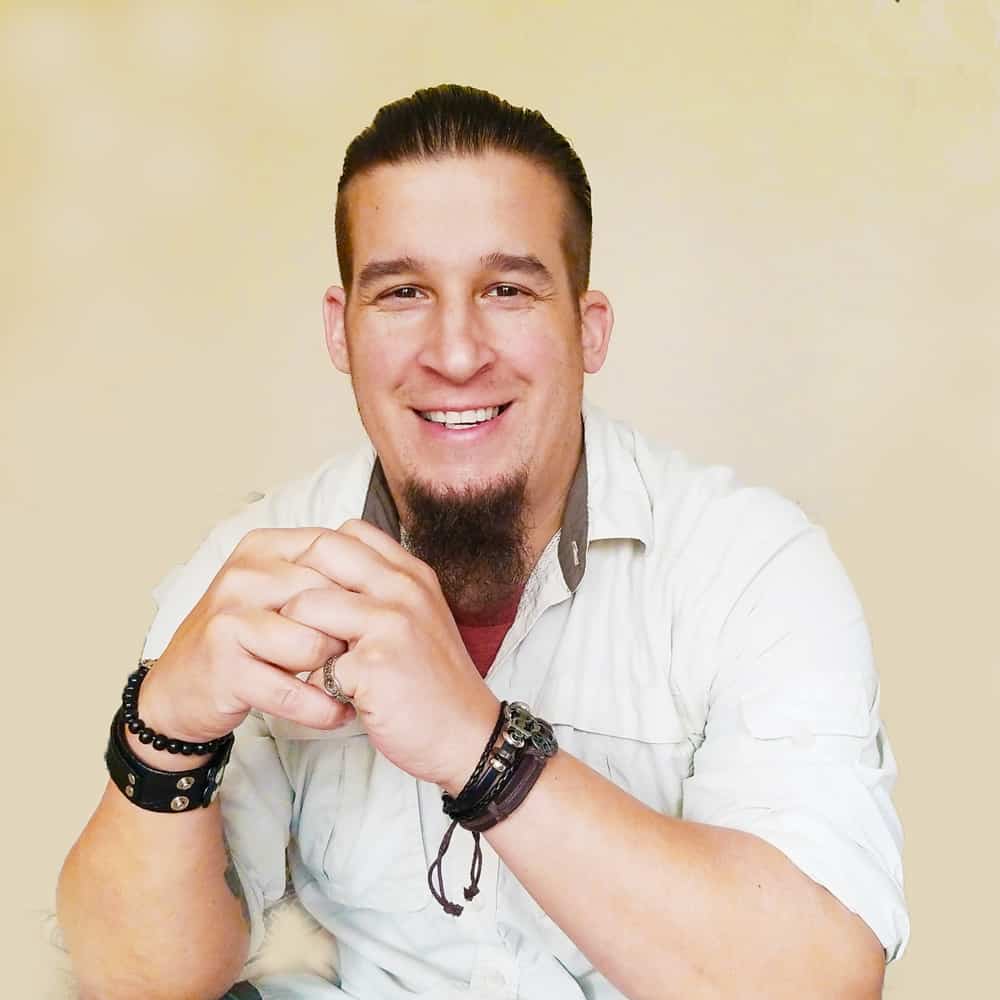 Full-time World Travel Writer who runs multiple websites and social media accounts. I have spoken at various conferences around the world. Some of my hobbies include adventure, fitness and new technologies. I am also a trekkie!