Beach Glamping is a rising star in the world of outdoor vacations. Beach glamping is the ultimate holiday fusion that's sweeping the globe, combining the opulent comfort of fashionable lodgings with the wild beauty of the seashore. The attraction of fresh, salty air filling your canvas tent, the grandeur of a brilliant sunset watched from a clifftop yurt, or the soothing background of breaking waves while you doze in a small treehouse are all appealing. Beach glamping truly exemplifies an exciting way of bringing our intrinsic connection with nature to life while not sacrificing luxury.
Beach glamping offers a unique viewpoint on experiencing the world's most magnificent shorelines, from beach-side airstreams in California to lavish yurts in Australia's pristine coastal landscapes. It's an experience designed for modern adventurers, outdoor enthusiasts, and comfort seekers who want to see the beach in a whole new way. This book will be your map to the hidden jewels of this unusual travel trend whether you've been flirting with the notion of plunging into this elegant method of camping or seeking for fascinating destinations for your next beach glamping excursion.
We'll travel the world in this complete examination of beach glamping, stopping in the United States, Canada, the United Kingdom, Asia, and Australia. We'll look at several types of beach glamping lodgings and offer advice on how to make your seaside vacation more than simply memorable, but genuinely amazing. Let's go on this adventure of finding luxury in the outdoors, revealing the allure of beach glamping that is luring people all over the world. Interested in starting your own Glamping Business?
What are the Types of Beach Glamping?
When it comes to beach glamping, the options are as varied as the coasts themselves. Beach glamping provides a wonderful experience in unique surroundings, whether you want to sleep beneath the stars in a canvas tent or prefer the originality of a coastal treehouse. Let's look at some of the most popular types of beach glamping accommodations:
Canvas Tents: These are not your typical camping tents. Canvas glamping tents are large, heavy-duty, and generally come with luxurious amenities. Some include comfortable queen-sized mattresses, warm couches, and even private terraces where you can soak up the seaside vibe.
Yurts: Originally from Central Asia, yurts have become a popular glamping accommodation all over the world. Their circular form provides a unique, intimate setting that is frequently outfitted with modern comforts. Imagine enjoying your morning coffee while staring out your beachside yurt at the dawn over the water.
Treehouses: An elevated hideaway that brings your childhood fantasies to life, treehouses provide an exciting combination of comfort and adventure. These one-of-a-kind residences are nestled among coastal flora and provide breathtaking views of the surrounding beachscape.
Tiny Cabins: These modest yet pleasant dwellings are proof that "good things come in small packages." Tiny cottages, with their clever use of space, provide all the necessities of a pleasant stay in a modest, appealing package.
Glamping Domes: Imagine sleeping under the stars in the luxury of your own bed. Glamping domes, which are generally translucent or semi-transparent, provide a really immersive experience. They offer an unbroken connection to nature without sacrificing luxury.
Airstreams: With a retro-chic aesthetic, airstreams provide a unique combination of nostalgia and modern luxury. These gleaming, sleek trailers are frequently outfitted with soft mattresses, tiny kitchens, and other luxury facilities, assuring a pleasurable stay at your favorite beach resort.
Each of these lodgings has something special to offer, and the choice is based on personal tastes and the type of beach glamping experience desired.
Tips to Make Your Beach Glamping Experience Unforgettable
Beach glamping may produce some of the most unforgettable experiences of your life by embracing the peace of the sea and the comfort of luxurious lodging. Here are some pointers to help you make the most of your beach glamping experience: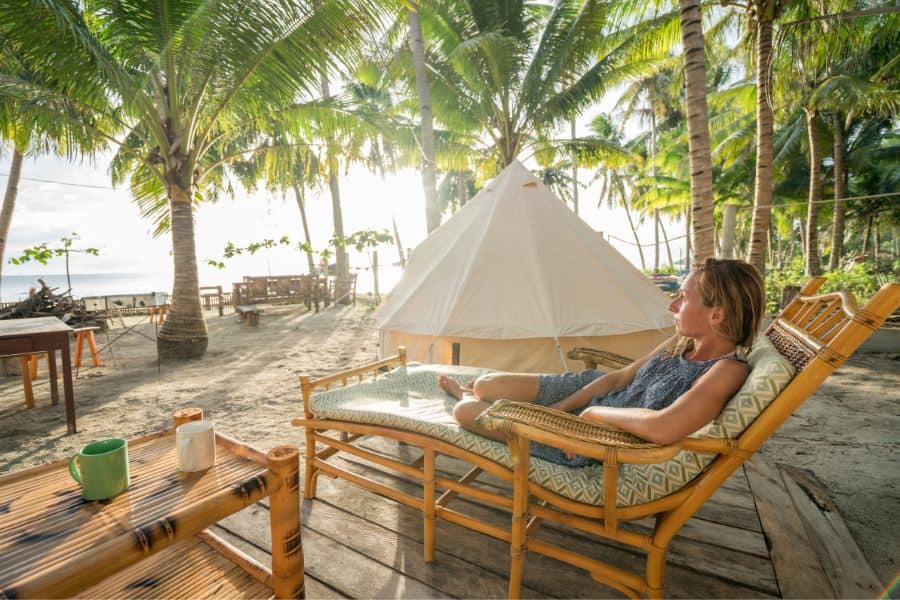 Select Your Location: The correct location is essential for a great beach glamping experience. Research the beaches before of time to ensure they match your interests, whether they are for tranquillity, water activities, or breathtaking dawn views.
Prepare Sensibly: Although glamping provides numerous advantages, it is critical to prepare sensibly for your beach escape. Bring beach staples like swimsuit, sunscreen, hats, and sandals, but also warm clothing for the chilly evenings.
Activities: While the beach is obviously the major draw, arranging some fun activities can enhance your glamping experience. Make sure to include some fascinating activities in your plan, whether it's beach games, water sports, or exploratory walks.
Respect the Environment: It is our responsibility as glampers to respect nature and leave the beaches as pristine as we found them. Follow the 'Leave No Trace' guidelines to ensure an eco-friendly glamping experience.
Capture the Moments: From gorgeous sunsets to one-of-a-kind accommodations, beach glamping is full with photo opportunities. Remember to bring your camera to record these memories.
Relax: Last but not least, remember to take the time to rest, unwind, and fully enjoy your glamping experience. Listen to the rhythmic lullaby of the waves, gaze at the sky, and feel the soft beach sand beneath your feet.
With these pointers, you'll be well on your way to making great memories on your beach glamping trip. Looking to do some backyard glamping?
Top Beach Glamping Spots Across the Globe
Every continent has its own distinct form of beach glamping, from unspoiled beaches to thriving coastal cities. As we travel across the world, we'll visit the best beach glamping destinations in the United States, Canada, the United Kingdom, Asia, and Australia.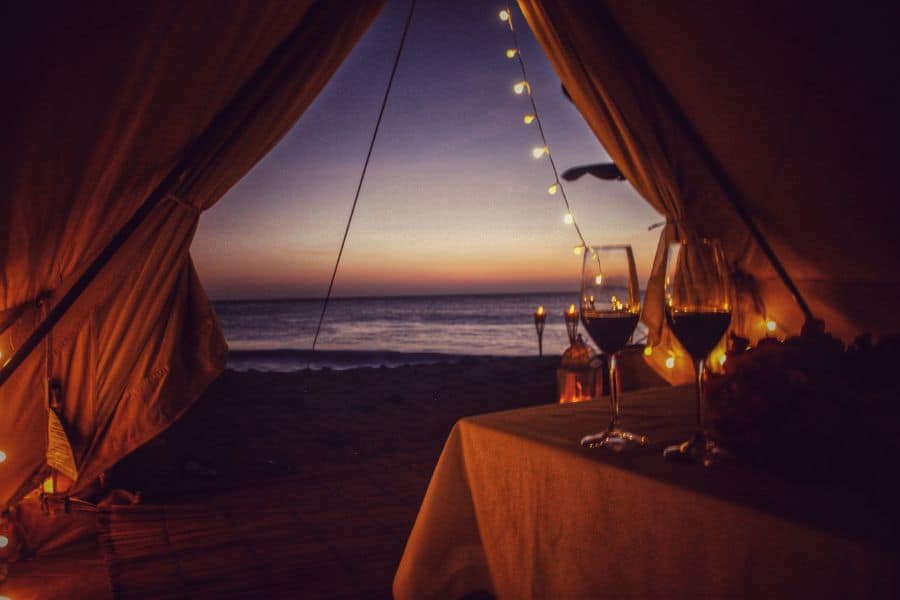 Beach Glamping in the United States
The extensive and varied coastline of the United States, extending from the harsh Pacific to the mild Atlantic, provides a plethora of beach glamping experiences.
El Capitan Canyon, California: El Capitan Canyon, nestled amid the Californian scenery, effortlessly mixes luxury with nature. This resort, which has wood cabins and canvas safari tents, has private picnic spots, fire pits, and Native Plant gardens. The Pacific Ocean is only a short distance away and offers activities such as surfing, whale watching, and beachcombing. A great southern California option.
Little Raccoon Key, Georgia: For a private and isolated beach glamping experience in Georgia, Little Raccoon Key in Georgia's Golden Isles is unrivaled. Guests staying on this private island may stay in a beautiful reef house tent with comfy mattresses and private outdoor showers. Visitors may spend their days touring the island, viewing birds, and resting beneath the southern sky.
Glamping on the Beach in Canada
Canada's enormous coastline, bounded by the Atlantic and Pacific, provides a plethora of beach glamping experiences, each one distinct and intriguing.
Wya Point Resort, British Columbia: Tucked away in the Pacific Rim National Park, this eco-friendly resort provides a one-of-a-kind BC glamping experience. Private terraces with magnificent views of the ocean are standard in luxury yurts. It's a nature lover's paradise, surrounded by lush jungles and gorgeous beaches.
Ridgeback Lodge, New Brunswick: Picture a private dome, a comfy bed, a wood heater, and an outdoor hot tub overlooking the Bay of Fundy. Ridgeback Lodge provides just this. It is the ideal combination of comfort, solitude, and stunning views.
Beach Glamping in the United Kingdom
The rough and diverse beaches of the United Kingdom are a glamping paradise, offering a unique combination of spectacular vistas, historic charm, and luxurious camping.
Eco Retreats in Wales: Eco Retreats provide an exquisite hideaway in the middle of the Dyfi woodland in northern Wales. The Teepee and Yurt lodgings provide a wonderful combination of woodland and sea, with a beach just a short drive away. Each lodging features a wood-burning stove, comfortable mattresses, and solar-powered lamps, guaranteeing a peaceful stay in nature.
Harvest Moon Holidays, Scotland: Harvest Moon provides unique beachside Scottish glamping in treehouses and safari tents overlooking the lovely East Lothian coastline. Guests may experience the best of both worlds – luxury and nature – with private bathrooms, comfy mattresses, and kitchen amenities.
Glamping on Asia's Beaches
The tropical temperature and peaceful beaches of Asia provide a one-of-a-kind beach glamping experience that is both relaxing and exciting.
Bali, Indonesia's Sandat Glamping Tents: Sandat offers an exceptional Bali glamping experience about 3 kilometers from Ubud's cultural core. The luxurious tents and one-of-a-kind Lumbung buildings, each with its own private pool, provide a calm escape amidst lush nature, all within walking distance of Bali's stunning beaches.
Aetas Glamping in Palawan, Philippines: Aetas offers an exceptional beach glamping experience on the beautiful El Nido beaches. Guests may enjoy amazing beach views, mountain panoramas, and the soothing sounds of nature from locally designed, eco-friendly domes with private bathrooms and balconies. We have a whole article on Philippines Glamping as well.
Glamping on a Beach in Australia
Australia, with its various landscapes and breathtaking beaches, provides an unrivaled experience beach glamping in Sunshine Coast and other areas.
Sal Salis, Western Australia: Sal Salis provides a one-of-a-kind beachside glamping experience against the background of the Cape Range National Park. Stay in safari-style tents, taste local food made by gourmet chefs, and explore the Ningaloo Reef while admiring the scenery.
Cockatoo Island, New South Wales: Cockatoo Island offers 'glamping in the harbour,' with waterfront tents outfitted with all contemporary conveniences and unparalleled views of Sydney Harbour. Explore the island's historic attractions, unwind by the campfire, or simply take in the breathtaking scenery.
Let's Recap the Beach Glamping Experience
As we near the end of our voyage around the world, it's evident that the allure of beach glamping is universal. It's an enlightening combination of the peacefulness of the sea, the appeal of unspoilt landscapes, and the peace that comes from being one with nature, all without compromising comfort and elegance.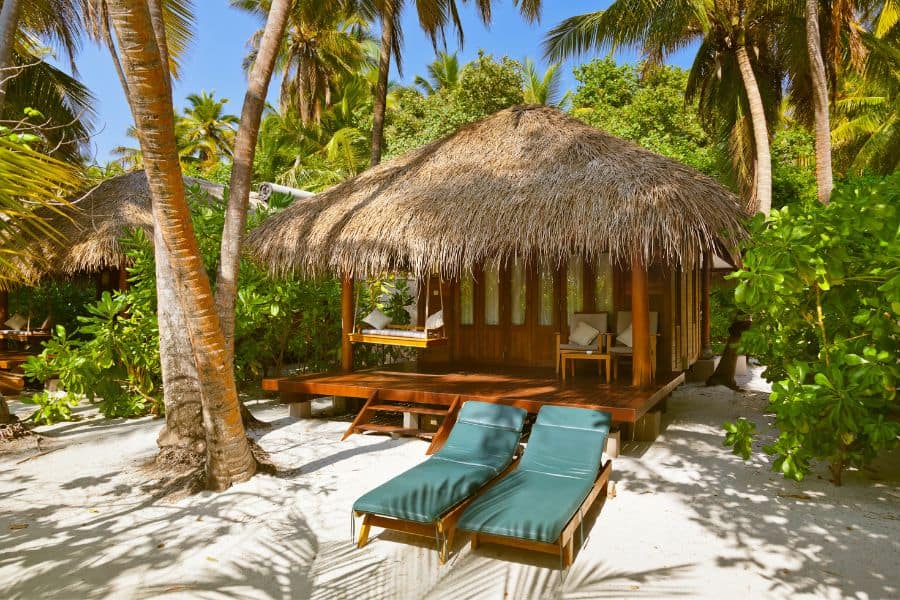 Beach glamping caters to all tastes and inclinations, from the sumptuous domes of Palawan to the rustic appeal of canvas tents in California. Whether it's waking up to a stunning sunrise over the Bay of Fundy at Ridgeback Lodge or dining on a moonlit evening on your private terrace at Sal Salis, each glamping location is a refuge with its own distinct experiences.
Beach glamping is about more than simply luxurious lodgings; it's about making experiences that will last a lifetime. It's about the excitement of outdoor activities, the joy of local food, and the soothing hush of waves breaking on the coast. But, most importantly, it's about reconnecting with nature, loved ones, and oneself.
There's a beach glamping place waiting for you whether you're planning a family holiday, a romantic break, or a lonely retreat. So gather your belongings and follow the call of the water. Allow the peacefulness of the waves, the warmth of the sand, and the charm of beach glamping to transport you to a world of adventure and wonderful adventures.
Accept the irresistible allure of beach glamping, where the sea meets the sky and luxury meets nature.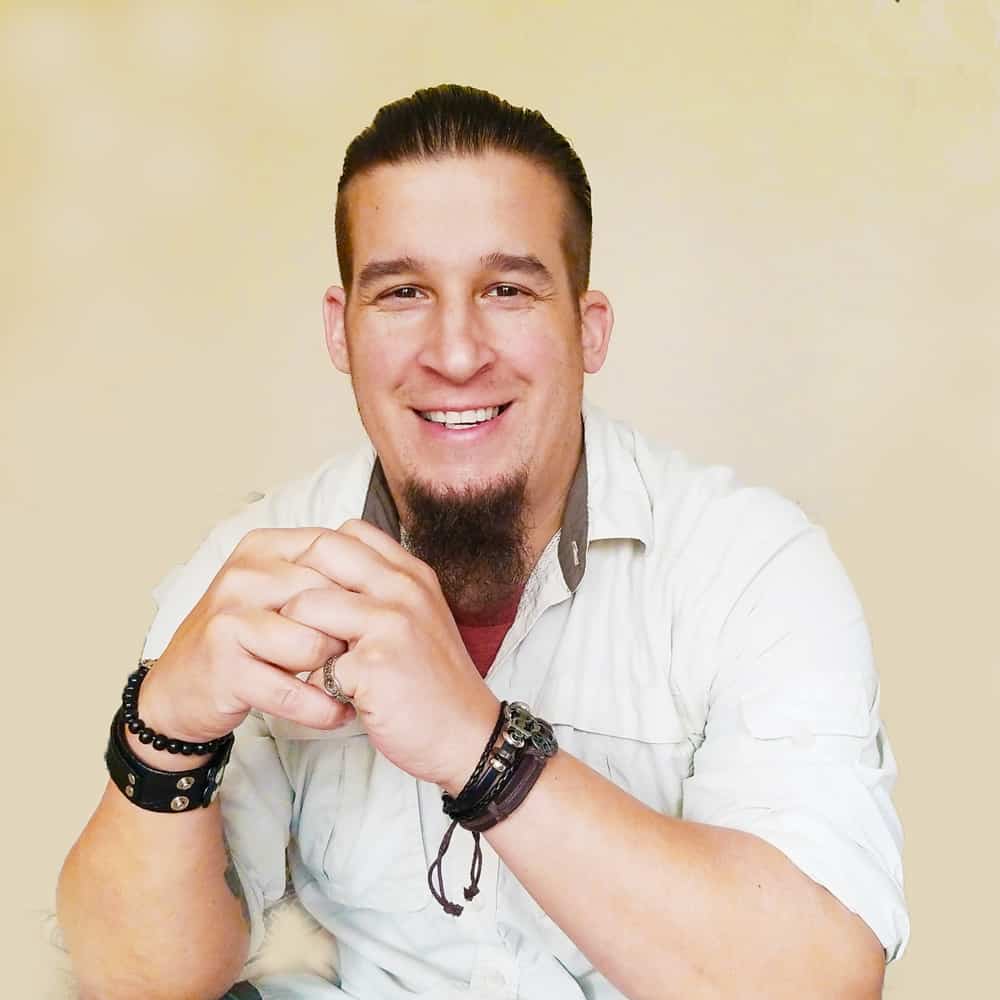 Full-time World Travel Writer who runs multiple websites and social media accounts. I have spoken at various conferences around the world. Some of my hobbies include adventure, fitness and new technologies. I am also a trekkie!