The Bay Area of Northern California is one of the most sought-after areas, not only to live but also to visit and explore. The epicenter is, of course, the city of San Francisco with San Jose a close second. The surrounding Bay Area stretches from Santa Rosa in the north to Santa Cruz in the south. Check out our Glamping in Santa Barbara article if you are headed there.
Over the last few years, Bay Area Glamping in Northern California has seen a rise in popularity and new glamping spots are popping up all over the region.
Locals love to take weekend trips out of the San Francisco city core to unplug and unwind at these Bay Area Glamping properties. It's great to be able to take a break from the busy downtown life, get in touch with nature, and reinvigorate yourself within a short drive of the urban center.
Also, more and more visitors are now choosing Bay Area glamping as a home base accommodation from which to explore the region and make a day trip into the city to see the sights. Glamping in Northern California is definitely on the rise, especially in the Bay Area Region.
---
Read more about Glamping in California
---
Most of the following unique Bay Area Glamping near San Francisco spots are immersed in nature to give a feeling of camping while providing all the comforts of a hotel. Many come with amazing views and are close to some regional attractions. We have compiled a great list of California glamping places to book for a weekend or a full vacation around the Bay Area of Northern California. We also have a great list of options for Glamping Southern California.
But, before we go over the list, let's take a look at some of the top things to see in the area. If you haven't already decided on the area you want to stay this will help you narrow it down based on what you may most want to see and do.
Places to See When Glamping near the Bay Area
Things to do when Glamping in Bay Area North
Point Reyes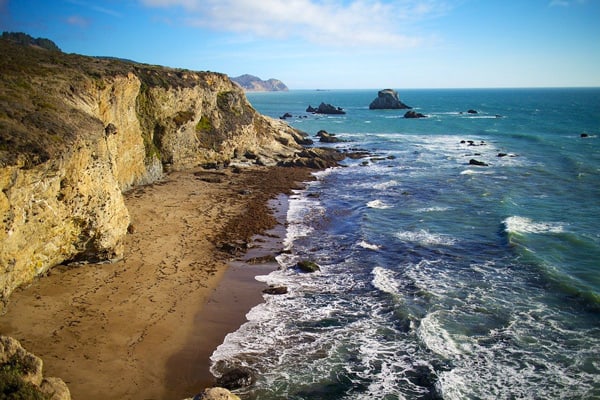 The Point Reyes peninsula is a popular tourist destination separated by Tomalas Bay on one side and Bolinas Lagoon on the other. It has wonderful views and sights including the Point Reyes Lighthouse, Cypress Tree Tunnel, Drakes Beach and Alamere Falls.
Sonoma Valley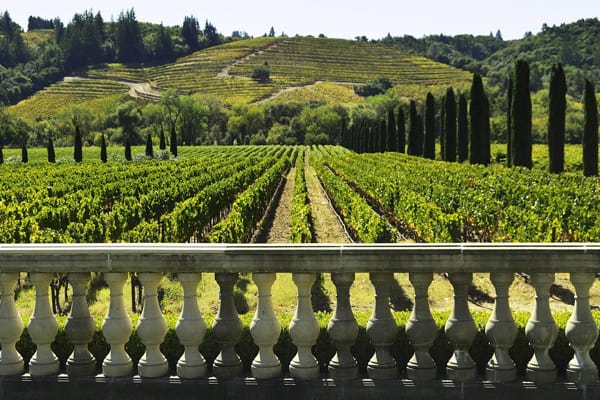 Wine lovers should already have this area on their radar. Sonoma Valley is one of the top wine valleys in the world. It hosts various festivals and has over 400 wineries to explore.
Things to do when Glamping in Bay Area South
The Redwoods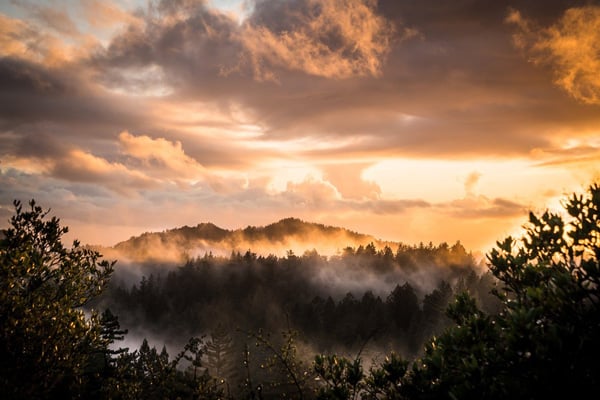 One of the things California is known for and one of the reasons many people go Glamping in California is to get up close and personal with the giant redwoods. A couple of great places to get your redwood fix is Big Basin and Henry Cowell Redwoods State Parks.
Pescadero
Pescadero's top sights include Pigeon Point Lighthouse and the amazing Pescadero and Bean Hallow State Beaches. Butano State Park is nearby as well with its redwood-filled canyon.
Bay Area Glamping Near San Francisco – City Attractions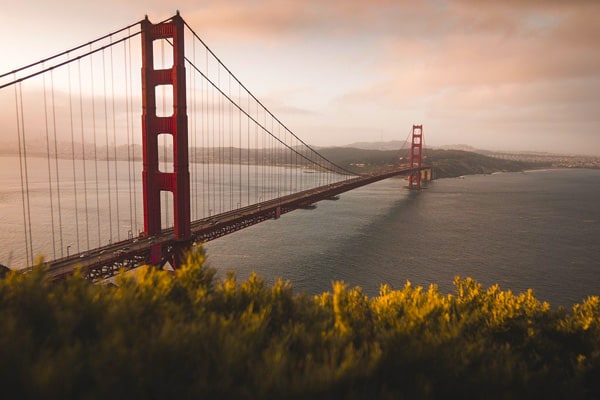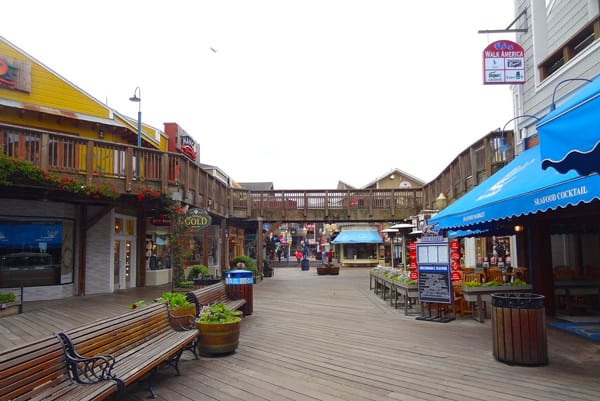 Golden Gate Park
This is a 1000 acre urban park is the 3rd most visited park in the United States. It has lots of trails for running, walking, or cycling plus some cool sights like the botanical gardens and Japanese tea garden.
Pier 39
The iconic Pier 39 is full of various food and activities for a whole day including the famous it's 2 story carousel. Don't forget to make time to watch the marine animals and head to Fisherman's Warf.
Lombard Street
Lombard Street has claimed to be the most crooked street in the world and has 8 hairpin turns on 1 block. It receives about 2 million visitors a year.
Alcatraz
This historic island prison caged criminals such as Machine Gun Kelly and Bumpy Johnson. There are tours to the island and you can get there by boat in just 15 minutes.
Golden Gate Bridge
One of the most picturesque bridges in the world and is considered one of the modern wonders of the world. Pick your timing for pictures according to the sun so you get that amazing image to share on Facebook.
Ferry Building
This is actually a ferry terminal for ferries traveling across the bay. It has a 245-foot clock tower and houses a food hall to please your taste buds. The is an architectural marvel both day and night for photographers.
---
Top Bay Area Glamping California Spots
---
Location: Lafayette, California
Best for: Groups and Large Families
This quiet Treehouse in the SF Bay Area, encircled by hills and valleys and covered by vast oak trees, will offer you a calm sanctuary while still being situated right in the East Bay, only minutes from Walnut Creek and Berkeley and 35 minutes from San Francisco.
With 20 skylights for optimum natural daylight during the day and star viewing at night, and vistas from every area, the home's distinctive design takes advantage of and compliments the stunning scenery of the location. Sip and enjoy a wine or coffee of the lovely terrace and just breathe in the fresh nature air.
---
Location: Big Sur, California
Situated with expansive views of Big Sur, this resort offers a truly rejuvenating and unique experience. Be ready to unplug and enjoy all that nature has to offer here. Venture onto the rest of the resort property to experience the restaurants, spa services, and hiking trails nearby. The coolest thing about Treebones Resort? They are completely off the grid and sustained by 50% solar power. They even have a complete composting system, including chickens! Choose your tent-like yurt with a cozy bed inside, or bring your own tent and get the real camping experience.
---
Location: Cazadero, California
Best For: small group or family
A mid-century 2-bedroom cabin in a forest of redwoods offers an idyllic setting for a special getaway. The charming interior incorporates both vintage and modern decor to create a comfortable rustic atmosphere where you'll feel right at home. There are 2 bedrooms with queen beds, 1.5 baths, a living room, and a full kitchen. For an extra cost, 2 more people can sleep in the little Airstream on the property.
Outdoor amenities include a deck, a dry-heat sauna with an outdoor shower, BBQ, patio heater, and access to a seasonal creek with hammocks for lounging. Location is 10 minutes to the beach, 15 minutes to Guerneville, and the Russian River wineries are also within easy reach.
Recent guest reviews:
"Our stay was wonderful and relaxing. We loved the cozy fireplace, sauna and reading in the loft-lounge. The redwoods surrounding the property are beautiful. The positioning of the house feels secluded and the neighborhood was quiet. We drove up the coast for a fabulous hike on the beach bluffs. We are already looking for a time to re-book!"
---
Location: Day Valley, California
Best for: Couple or solo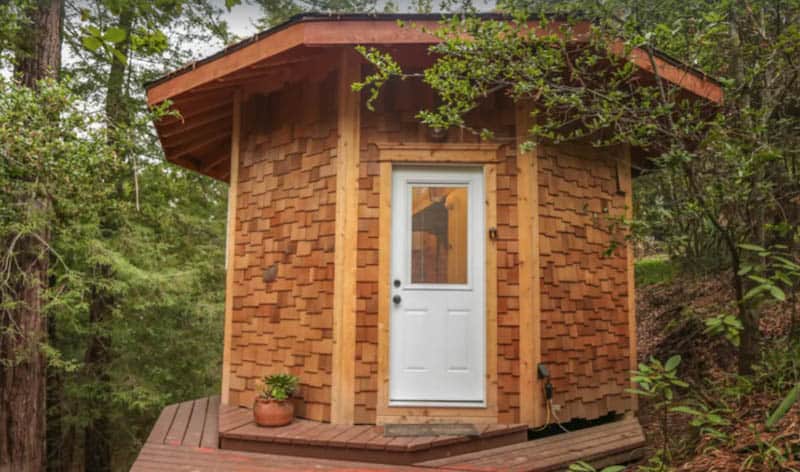 This cute and modern treehouse is located at the peaceful Om Oasis Retreat. The retreat center is known for healing, meditation, and yoga and onsite amenities also include a pool and hot tub. In the treehouse, you'll find an octagonal loft bedroom with a skylight, a full bathroom, a kitchenette, and a living room.
Note: There are several accommodation options on-site including a cozy Bay Area glamping yurt, and a garden casita.
Guest reviews:
"This is such a beautiful property, with delightful landscaping, a variety of abodes, and was well-maintained and remote enough to feel very far from the busy world, yet less than 15 minutes to Aptos. We enjoyed our yurt, the hot tub, the communal kitchen with everything we could need to prepare our meals, and the graciousness of our hosts, Kyle and Emberlie."
---
Location: Healdsburg, California
Best for: Groups, Families. Couples and Solo
Nestled right up next to the Russian River in Sonoma County's popular Alexander Valley Wine Region, Wildhaven Glamping offers the perfect getaway for the Bay Area. Enjoy their unique and comfortable Safari Style Glamping Tents that will immerse you in nature with all the comforts you would expect from a top-rated resort.
When Bay Area Glamping at Wildhaven, you have access to 10 acres of riverfront property with amenities such as clean bathrooms & showers, an outdoor kitchen, private river access with beaches, a store with local treats, yoga classes, wine tasting, and live music. What more could you ask for?
This Bay Area Glamping property has an array of glamping tents to choose from. The Standard tents (1 or 2 Queen beds or Bunk beds) are furthest from the river's edge, The Premium tents (1 or 2 Queen beds) are a bit closer, while The Riverside tents (1 or 2 Queen beds) are, well, nearest to the river. All tents provide electricity, WIFI, a covered porch, linens, a lounging area, and a fire pit. The Riverside tents also offer extra lighting, heated mattresses, and 2-person hammocks to enjoy.
---
Location: Boulder Creek, California
Best For: Couples, solo retreat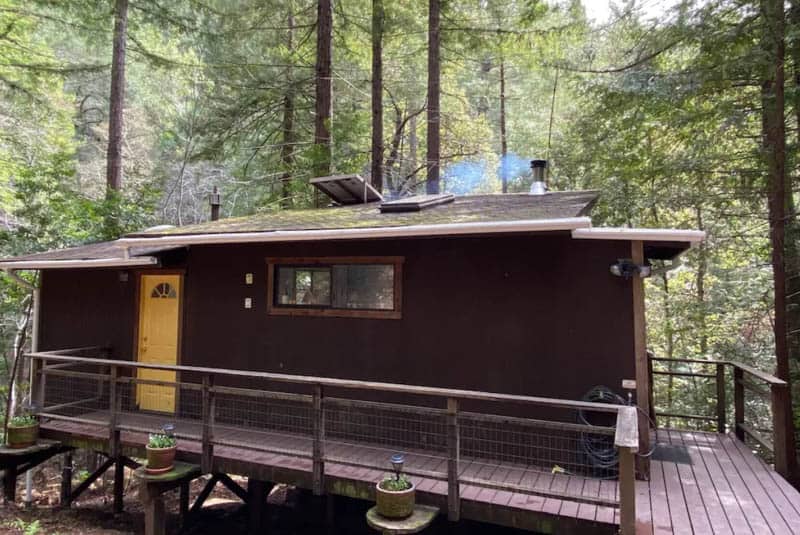 This cozy Bay Area glamping cabin sits on 100 acres of private, nature-filled land and is a perfect peaceful retreat. There's a comfy double bed, a full kitchen, a full bathroom, a wood stove, and lots of natural light. Everything is solar-powered and there's cell service but no TV or WiFi so it makes a great unplugged getaway and sanctuary from the hustle and bustle.
The location is very private and there's a footpath down to a creek where you're sure to see some wildlife. If you want to explore the surrounding area it's only 30 minutes to some of the best sights in Northern California such as Big Basin State Park, and the Giant Sequoia Redwoods. You can even do a day trip to Big Sur.
Recent guest reviews:
"Great gate away spot, not far from civilization yet truly isolated in the redwoods forest. Had a great and peaceful time cooking, hiking around the creek and having quiet time for my work. Cell booster works wonders, I had plenty of data speed on my cell plan. Check in was a breeze, the gate is .5 miles past the bridge and you just have to make sure you pull the padlock really hard to unlock the gate!"
---
Location: Felton, California
Best for: couples, romantic getaway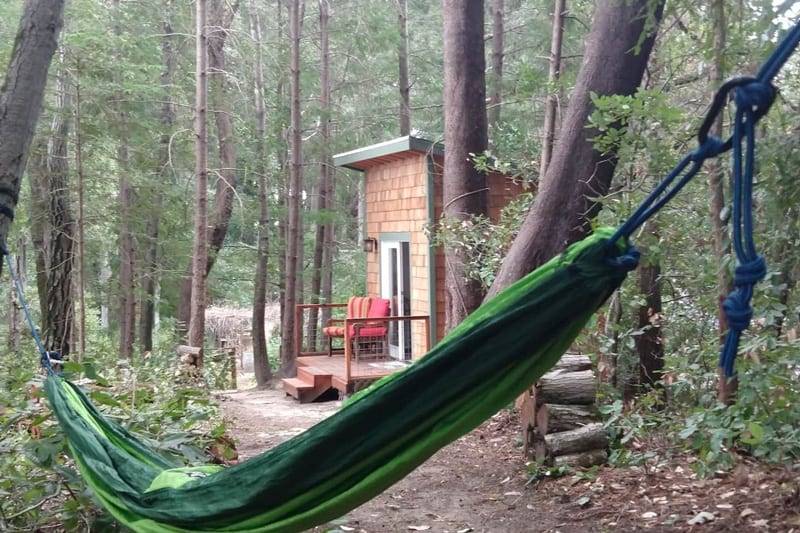 Located close to the Santa Cruz Mountains, Casita is a brand-new house that is suitable for a couple looking for a romantic getaway in a secluded redwood forest. There is a separate entrance to this small house and therefore, no one will be nearby to disturb you! The mountain views are incredible from the front porch area of the Casita.
There is a one queen-sized bedroom loft that can accommodate 2 people, an outdoor shower and parking are available. No kitchen or private bathroom. So, it's mostly suitable for a summer vacation.
Recent Airbnb Guest Reviews:
"Beautiful and deeply inspiring. Connie and Peter are wonderful hosts who have made the Casita welcoming and comfortable. Thank you for a beautiful weekend!"
"The locations and views at Connie's Airbnb are absolutely unmatched! We couldn't have been happier with our stay. It's definitely tiny, but in the best way. It was such a cozy, private, and relaxing space. The bathroom was easily accessible and the property was super serene. Connie had great recommendations for local spots to eat and sights to see, however we loved the place so much we didn't end up leaving the property! We loved spending our day walking around their yard, having a warm fire, and enjoying the views/nature. We highly recommend! Our only suggestion would be to bring ice for the cooler that is outside. 15/10!"
---
Location: Los Gatos, California
Best For: couples, nature, solitude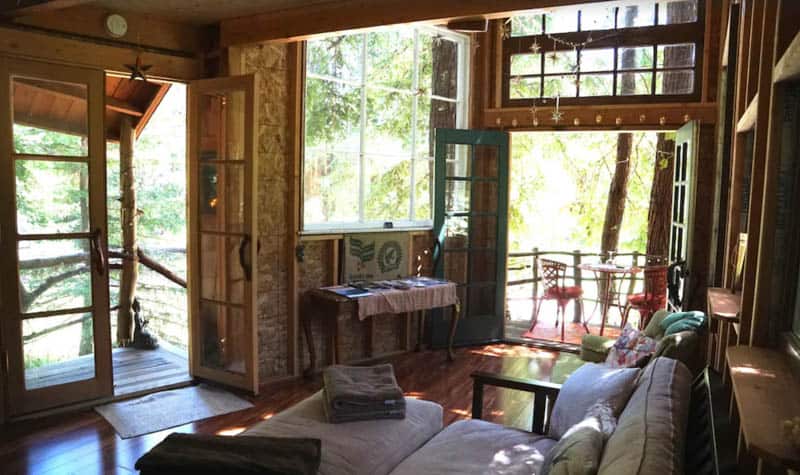 This off-grid Bay Area Glamping treehouse perched in old-growth Redwoods provides a blissful escape in the Sant Cruz Mountains. The interior is charmingly rustic with a queen-sized bed at the top of a spiral staircase, a cozy living room and library on the main floor, and a romantic bistro balcony overlooking the trees. There is a toilet and sink in the treehouse but no hot water. Outside you'll find a vintage clawfoot tub and shower with hot spring water. There is no electricity but there is solar and battery power including a phone charging station.
The property is 72 acres of nature and perfect for wildlife spotting with plenty of hiking trails nearby. There is no kitchen or BBQ and fires are not allowed so for cooked meals you'll need to head out. It's a great excuse to try out some of the restaurants in nearby Santa Cruz.
Recent Guest Reviews:
"This was a cute place to stay at with my partner and has always been a dream of mine to stay in a tree house. Listing was as described. The pond area and out door seating / chairs were a nice touch but also I think need to be updated a bit. It is a shared bath space with another listing but that did not really bother us. We couldn't hear or see them while they were there and was close to the city to go and grab food."
---
Location: Watsonville, California
Best for: couples, solo retreat, seclusion, romantic getaway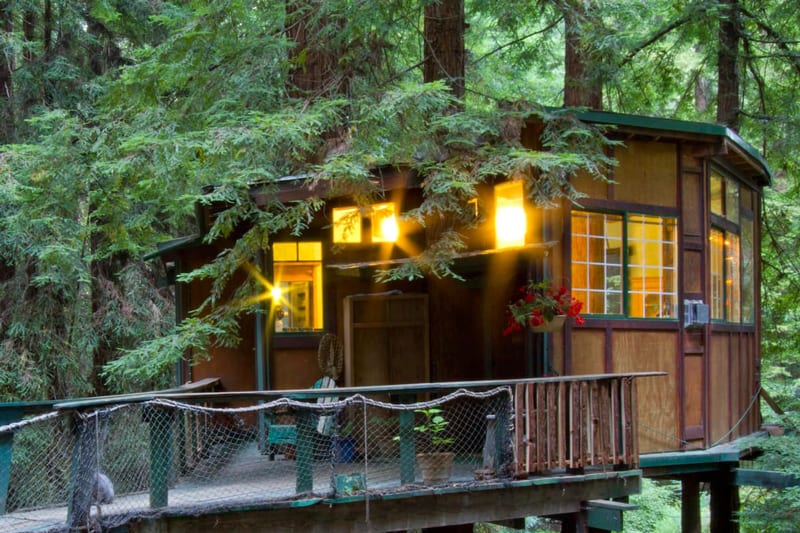 If your dream is to spend romantic nights with your partner in a redwood tree the Redwoods Treehouse Santa Cruz will make that dream come true. There's even a living tree growing right through the living room! Camp amenities include one bedroom, living area, TV, kitchen, stove, refrigerator, hot tub, and free parking space.
You can easily access the Monterey Bay Beach, Monterey Bay Boardwalk, Monterey Bay aquarium, and nature trails that are great for birdwatching expeditions.
Recent Airbnb Guest Reviews:
"The Treehouse is absolutely magical. Tucked away in a beautiful cluster of trees — with two right next to you inside — it's wild and beautiful and calming. The hot tub was so lovely, especially at night under a sky full of trees, and the gas stove kept the Treehouse extra cozy. It's a restorative, incredibly unique escape. Mary Jane's communication was fantastic and there are tips on things to do if you want to explore. One of my most memorable AirBnBs! I can't wait to return!"
---
Location: Guerneville, California
Best for: couples, small families, dog-friendly
As the name suggests, AutoCamp Russian River is located just a 5-minute drive from the Russian River. This glamping near the bay area experience is a beautiful blend of luxury and nature. The Camp has several accommodations to choose from; Classic Airstream Suite, Premium Airstream Suite, Luxury Tents, and Happier Camper.
The suites are suitable for a small family with a queen-sized bed and sofa bed. You will also enjoy air conditioning, a kitchen equipped with a microwave and refrigerator, and a private bathroom. The Luxury Tents and Happier Camper have one queen-sized bed, kitchen area, patio, fire pit, and BBQ grill.
No pets are allowed inside the tents.
---
Location: Soquel, California
Best for: couples, romantic getaway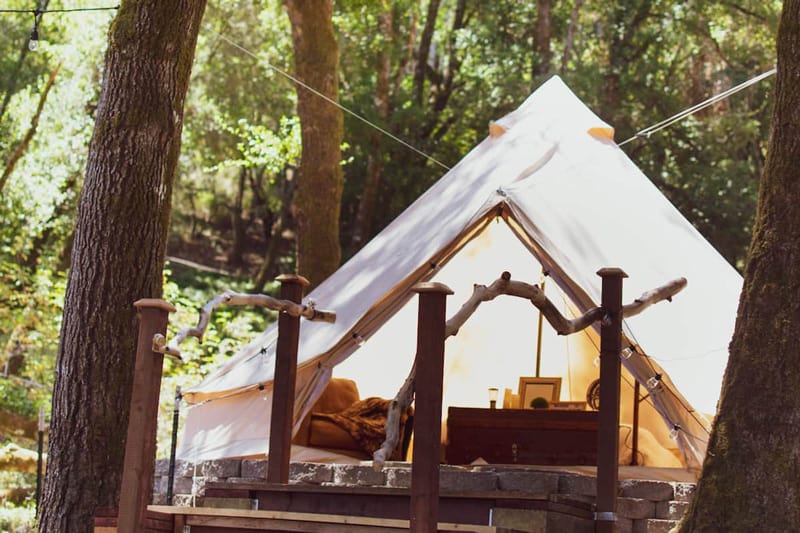 Bay Area Glamping in the woods can get to a whole new level when you are here in the Soquel Valley Woods. The tents are very comfy with one queen-sized bed. It also makes a great base for exploring the area. For example, it's a 10-minute drive to see incredible ocean views and 5 minutes for peaceful hiking trails. Plus for the romantics, there's awesome stargazing.
Camp amenities include the essentials like towels, bedsheets, soap, toilet paper, BBQ grill, fire pit, and free parking space.
Recent Airbnb Guest Reviews:
"If you are looking for a place to stargaze, sit around a campfire and cozy up in a comfy bed then this place is right for you. It's secluded from the outside world but close to everything. There are only two other tents around you but it is very private."
"A wonderful little space nestled in the woods but very close to cute beach towns with tons to do. The host was very informative and the amenities are wonderful!"
---
Location: Occidental, California
Best for: couple, solo retreat
This beautiful little guesthouse is perfect for a couple looking to spend some quality time together. The Vineyard Retreat's decor is modern, zen, and comfortable ensuring a love a first sight.
The luxurious queen-sized bed comes with a stunning view which may make it difficult to get up in the morning. But maybe you can convince your partner to bring you coffee in bed. There's a mini-fridge, coffee maker, microwave, and full dishes available so you can enjoy a simple meal without leaving your retreat. You'll also have a living area, indoor fireplace, patio, and a little garden to enjoy.
Plus there's access to the hot tub for a romantic starlit soak in the evening!
Recent Airbnb Guest Reviews:
"Janet's place is amazing, you will absolutely love it! We had a great time and decided to stay in the property for the majority of the time just enjoying the beautiful views of the vineyard and mountain. Seriously, it's 10/10."
"A uniquely beautiful spot that we enjoyed for a weekend. Thank you Janet for providing all the firewood we needed to keep cozy and warm. Your place is truly one of a kind – we'll be back soon!"
---
Location: Felton, California
Best For: Couple, small family
A charming cabin in the trees with a double bedroom and two single beds in the living area is perfect for a couple or family of four. It's an open plan with a spacious living room, cute kitchen, dining area, full bathroom, sunroom, and a large furnished deck overlooking the forest. Dogs are also allowed for a small fee.
The location is close to Redwood Canopy Tours, Quali Hollow Ranch County Park, and Loch Lamond Recreation Area. The Treehouse has parking and free WiFi but there is no TV.
---
Location: Santa Rosa, California
Best for: couples, solo retreat, small families, small group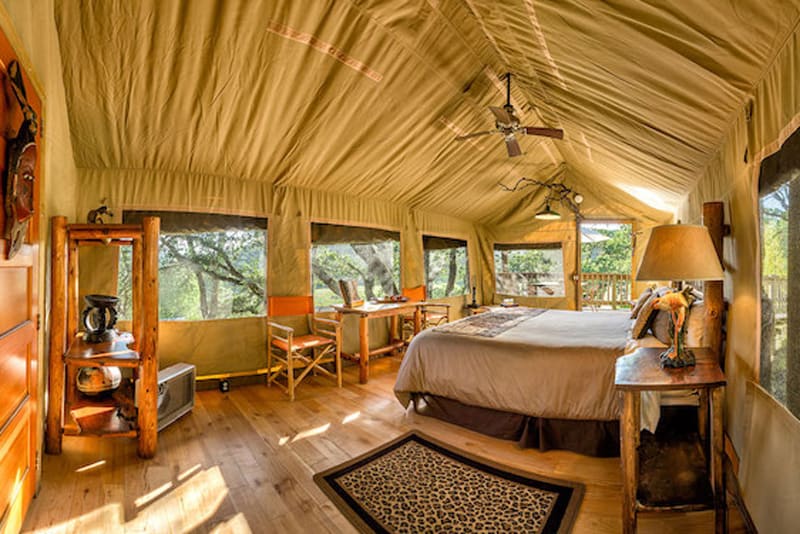 At Safari West you'll be glamping in style at night and experiencing a safari by day. There are more than 90 species of animals here and this includes kids all-time favorites like zebras and giraffes.
The glamping tents accommodate up to 4 people and amenities include comfy beds, private bathrooms, and a viewing deck. There's also a cottage that accommodates 6 people with 2 bedrooms (1 king-sized bed, 2 bunk beds), kitchen, private bathroom, and living area.
---
Location: Los Gatos, California
Best for: couples, solo retreat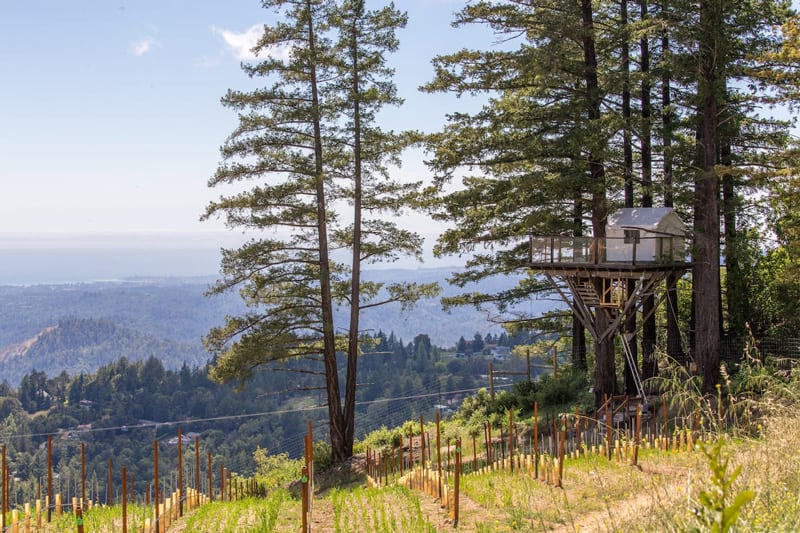 The Treehouse in a Vineyard overlooking Monterey Bay is another good place to experience glamping in the bay area. Camp amenities include a kitchen, bathroom with hot water, balcony, and free parking space.
It's perfect for a couple looking for a romantic getaway offering a cozy treehouse hidden in a vineyard with incredible mountain views. The location is close to Capitola Beach which is great for water sports.
Recent Airbnb Guest Reviews:
"You will not regret booking this place. Robin and her husband are such amazing hosts and not only were they communicative, they were nearby in case we needed anything. The treehouse itself was clean and warm inside and the view from the deck was breathtaking. If you are looking for an amazing and unique treehouse experience, this is the one to be on."
---
Location: Petaluma, California
Best for: couple, solo retreat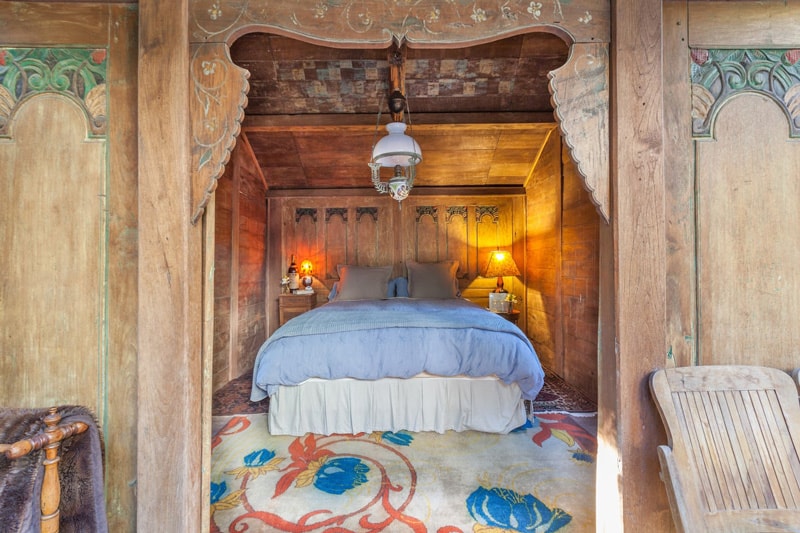 Located just 5-minutes from Petaluma, Swallowtail Historic Art Studios is a beautiful cottage built with teakwood according to the Indonesian antique style. You are going to fall in love with it the moment you get here. The cottage sleeps 2 people in a bedroom with a king-size bed. Other camp amenities include free WiFi, hot tub, garden area with seating and parking space.
You can easily access many of Petaluma's attractions from here including the Pt. Reyes National Seashore and Bodega Bay.
---
Location: Monte Rio, California
Best for: couples, small families, small groups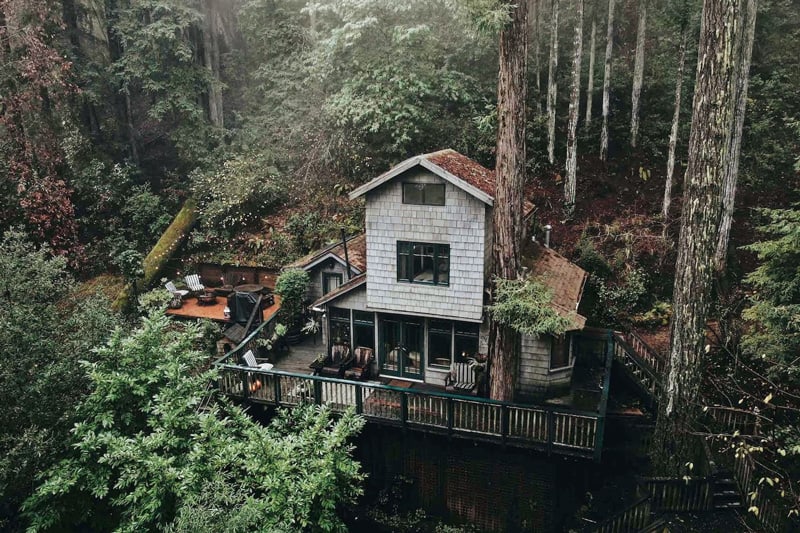 If you want a picturesque view of the redwood forests in Monte Rio this is the place. This treehouse offers a bird's eye view of the surrounding areas and gives you the feeling of being in a crow's nest. Stargazing from the hot tub or simply relaxing with your partner with an evening soak will complete the day perfectly. Kids and adults alike will love viewing the stars through the telescope on the patio.
It accommodates up to 4 people within 2 bedrooms (1 queen-sized bed and 1 double bed). Camp amenities include kitchen, microwave, refrigerator, oven, cooking utensils, BBQ grill, bathroom with hot water, patio, garden area, free Wi-Fi, and parking space.
Recent Guest Reviews:
"The Crow's Nest was a magical retreat. We were blown away by the attention to detail, addition of small (but significant) comforts, and the sheer beauty of the surrounding forest. 2 hours in, we were already talking about when we could return. It's clear that this place is loved, from the cleanliness to the high-quality hand soaps and dishware, and the thoughtful house manual. We can't wait to come back!"
---
Location: San Jose, California
Best for: small families, small groups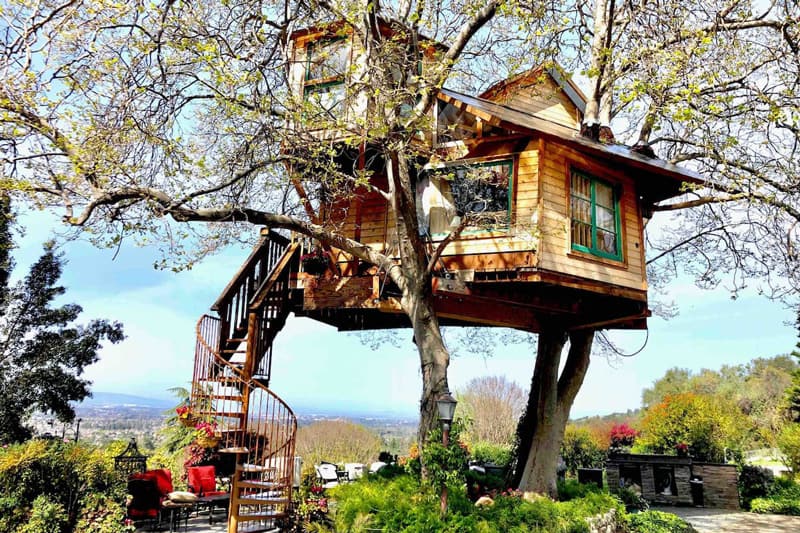 Located near Silicon Valley, the San Jose Glamping Treehouse is a great place to spend the night with your kids. They will love this glamping experience because this treehouse looks like something from a fairytale. There's a spiral staircase to get to the treehouse and once you're up there you'll have sweeping views of the surrounding areas and mountains.
The treehouse accommodates up to 4 people in two queen-sized loft bedrooms. Other amenities include a bathroom with bathtub, kitchen, stove, refrigerator, microwave, cooking utensils, garden area, free Wi-Fi, and parking space.
Recent Airbnb Guest Reviews:
"The place was amazing, looked much better than the pictures. The view from the treehouse patio overlooking the silicon valley was too good. The only suggestion if you are planning to book is try to bring some warm , comfy clothes with you in Winter months.. It gets really cold even with the 3 heaters! Puneet was an amazing host, really quick with her responses!"
---
Location: Pescadero, California
Best for: couples, solo retreat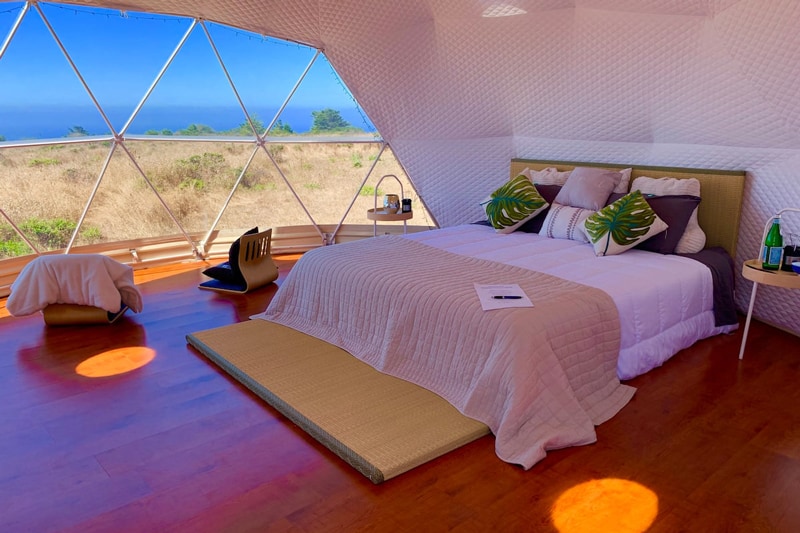 No Place Like Dome is truly a dreamy place, especially for a couple seeking a romantic getaway. The Dome provides accommodation for 2 people with a queen-sized bed. Amenities include only the essentials like bed sheets, towels, soap, toilet paper, bathroom with hot water, and private entrance to the dome.
The morning and sunset views are amazing. You can easily get to the Ano Nuevo State Beach to have some beach time, Historic Pigeon Pt Light House, Harley's Goat Farm if you choose to spend your day here.
Recent Airbnb Guest Reviews:
"No place like dome was a magical retreat from Southern California. The dome was immaculate and the amenities provided were a life saver, especially the lanterns. The minimalist design blurs the boundary between living space and nature."
"Exactly what we wanted! Quiet, peace, and beauty. Didn't see another person the whole time we were there (amazing!) and the land was beautiful. So lovely. The location is more beautiful than the photos show. Will be back and I have already sent the link to book to other friends too ❤️"
---
Bay Area Glamping Pinterest Pins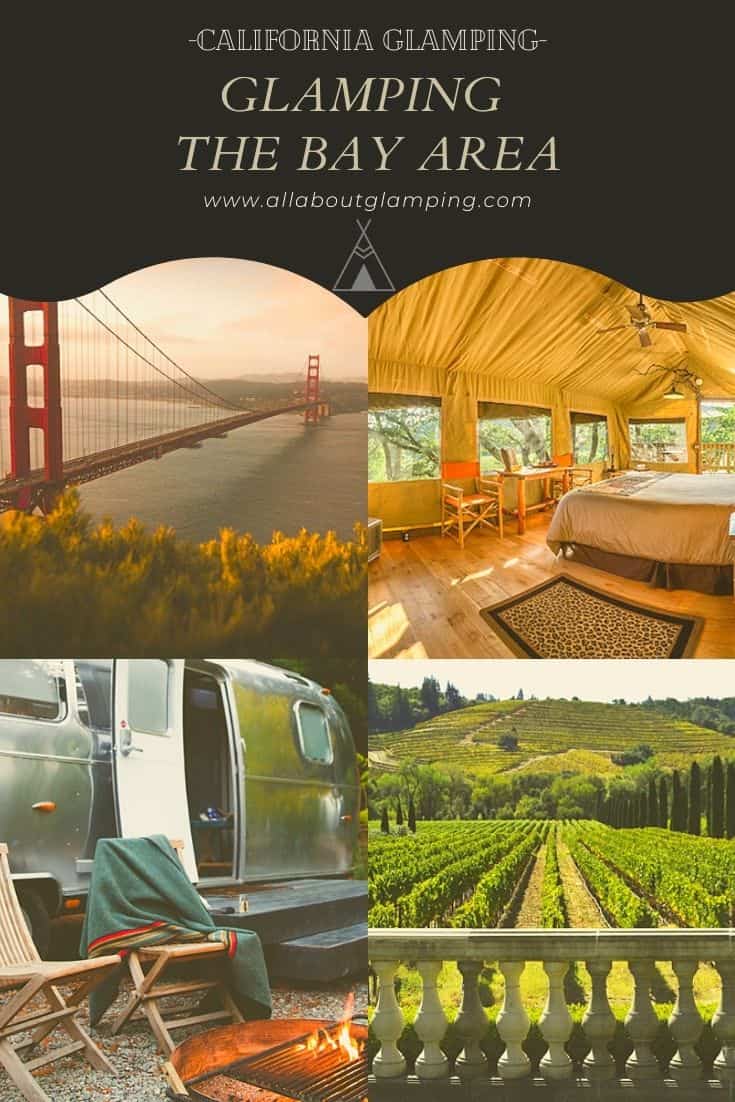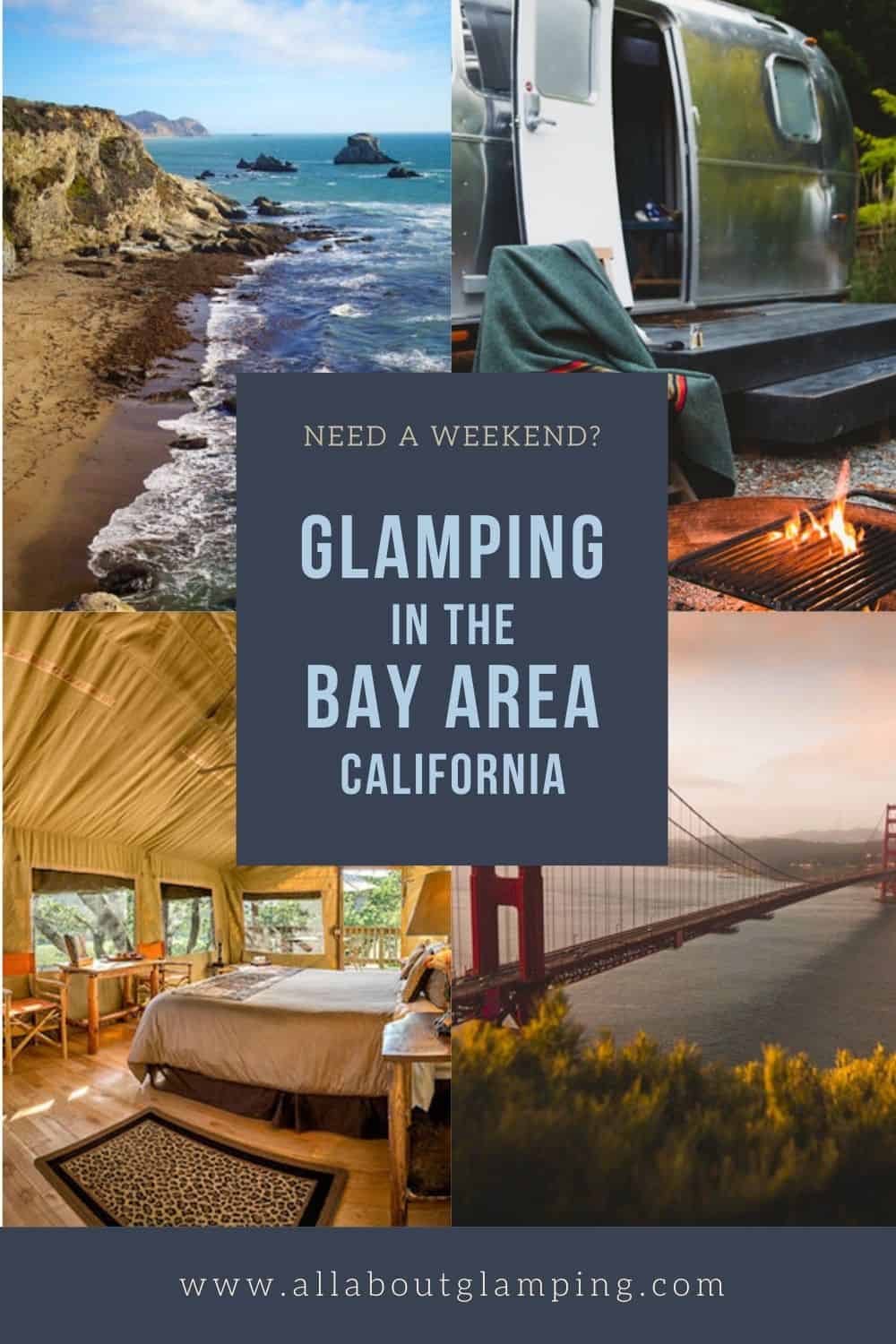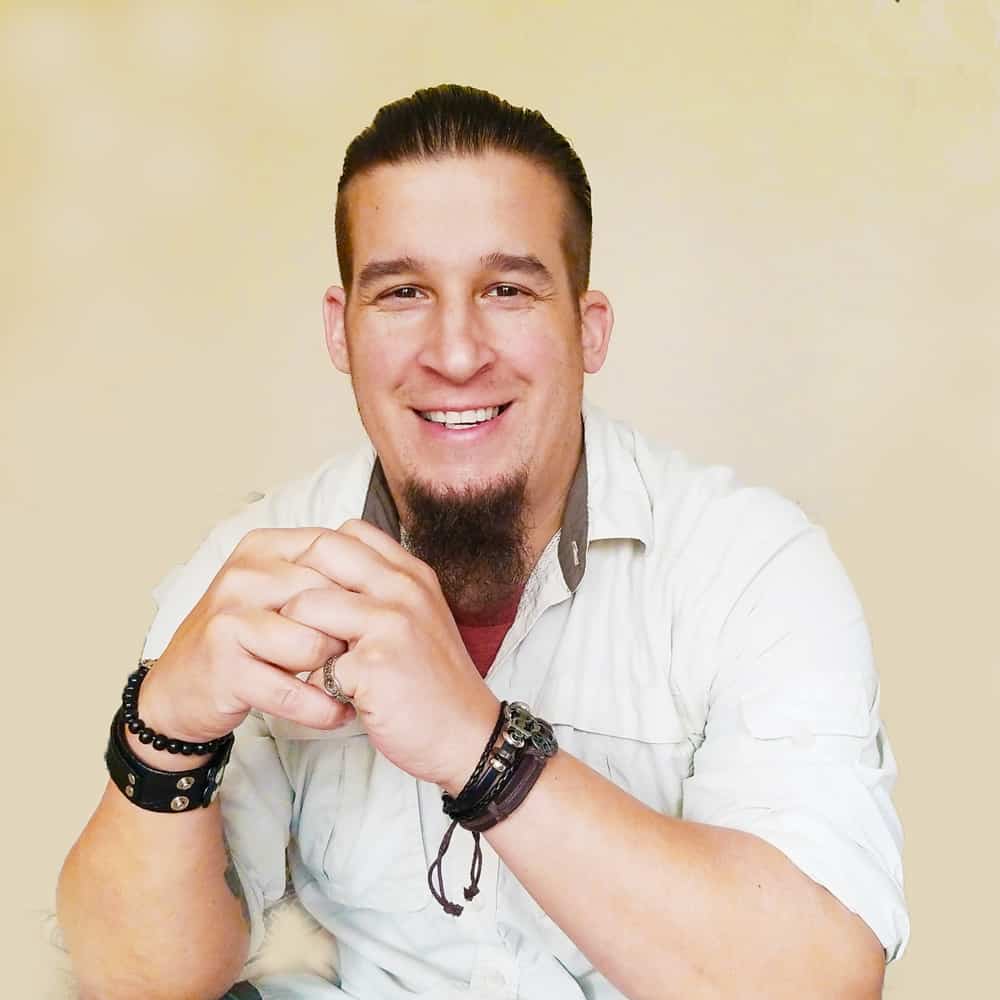 Full-time World Travel Writer who runs multiple websites and social media accounts. I have spoken at various conferences around the world. Some of my hobbies include adventure, fitness and new technologies. I am also a trekkie!