Glamping in your backyard is an enjoyable and fashionable way to enjoy the fresh air of your garden while still having all of the amenities and comforts of being inside your own house. There is a bit of a difference between glamping and camping. Whether you are a couple seeking for a romantic getaway or a family searching for a stay at home holiday experience that is one of a kind, a backyard glamping setup in your backyard may give the ideal blend of excitement and luxury for your at home trip. A little forethought and ingenuity may go a long way toward ensuring that everyone's time spent glamping in your backyard is one that they will never forget and really enjoy.
Starting Your Own Glamping Business
Choose a location for your Backyard Glamping Set-up
The selection of a site is the first task involved in the organization of a glamorous camping experience in the backyard. You will need to choose a grassy spot that is level and spacious enough to handle the glamping arrangement that you have selected. When choosing a site, it is important to take into account a number of different considerations, including accessibility to facilities (such restrooms), as well as privacy. If you have a big backyard, you may want to think about putting your glamping location in a more remote part of the yard so that you can enjoy a higher level of seclusion and solitude.
Decide on a theme for your glamping in the backyard Getaway
It is all about creating a unique and memorable experience and one way to do that is by implementing a glamping theme to your luxury backyard nature holiday adventure. Here are some themed glamping ideas to start you off:
Prepare a jungle setting complete with flora and animal prints by pitching a tent with a safari theme.
Put up a tent in your backyard and decorate it with seashells and other beachy items, and you'll get the feeling of being on vacation at a tropical beach. The beach isn't complete without some sand and some chairs
Put up a tent with a forest concept to create a warm and welcoming rustic ambiance. Logs and branches may be used as furniture and decorative pieces.
Get a sense of the Wild West by pitching a tent with a western motif. Create a genuine western atmosphere with cowboy hats, boots, and western-themed furnishings.
Use a tent, some fairy lights, and some other fantasy-themed decorations to turn your backyard into a kingdom straight out of a storybook.
Glamp in style by pitching a tent decked up with the colors and insignia of your favorite sports club.
Set up a tent with a Hollywood glam theme for a glamping experience fit for the stars. Create a lavish ambiance with the help of gold accents, movie posters, and soft furniture.
Choose the structure for your backyard glamping experience
When it comes to glamping buildings, there is a wide variety of alternatives available, each of which has an own set of advantages and disadvantages. The following are some of the most often selected alternatives:
Backyard Glamping Tents
Tents are the traditional option for backyard glamping, and you can get them in a broad variety of sizes and types to accommodate a variety of requirements and spending limits. Each type of backyard glamping tent comes with specific advantages and disadvantages.
Classic camping tents: The most affordable and straightforward alternative for backyard glamping are classic camping tents. From simple two-person tents to bigger family-sized tents, they are available in a variety of sizes and designs. Traditional camping tents are typically constructed of lightweight, waterproof fabrics like nylon or polyester and are meant to be simple to erect and disassemble.
Yurts: For millennia, nomadic societies have made use of these circular, tent-like constructions. Modern yurts are often constructed from canvas or other long-lasting materials, and they are equipped with windows, doors, and other conveniences like power and heating. Yurts, which are particularly well-suited to milder temperatures, may be a more roomy and cozy alternative to traditional camping tents.
Bell Tents: Large, conical tents known as bell tents are distinguished by their high walls and roomy interiors. They are composed of heavy-duty canvas and are built to last while yet being cozy. Bell tents are a popular option for backyard glamping because of their distinctive design and roomy interiors.
Safari tents: Safari tents are substantial, tent-like buildings designed to replicate the tents used by tourists on African safaris. They often have windows, doors, and other conveniences like power and heating. They are typically constructed of canvas or other strong materials. A more opulent and roomy alternative for backyard glamping is safari tents.
Tipis: Conical tents, commonly referred to as tipis or tepees, were first utilized by Native American tribes of the Plains. Tipis are becoming preferred options for backyard glamping because of their distinctive, rustic look and roomy interior.
Geodesic Dome or Bubble: Geodesic domes and bubble tents are relatively easy to set up, but they do require a bit of effort. Follow the manufacturer's instructions carefully, and make sure to secure the structure properly. This might include using stakes, sandbags, or other anchor points to keep the structure in place.
There is a wide variety of alternative backyard glamping structures as well, including recreational vehicles (RVs), buses, a treehouse or some unique DIY project built with random materials. When choosing a structure, it is important to take into account your finances, what you already have on hand, the degree of comfort you are looking for, and the number of people in your group. For instance if you live in a snowy environment, you could make a glamping snow igloo or cave. Use your imagination!
Include Conveniences and Amenities
If you want to have the most comfortable glamping experience possible in your backyard, you should think about installing amenities like power, running water, and heating and cooling systems. To power and water your backyard glamping setup, you may make use of portable generators and water tanks in the event that you do not have access to the aforementioned conveniences. To make the most of your time spent glamping, it's a good idea to think about enhancing your accommodations with amenities like fire pits, hot tubs, and outdoor showers.
Adorn and outfit your backyard glamping spot
After you have constructed your glamping site and installed all of the necessary facilities, it is time to decorate and outfit your area. Pick on furniture and bedding that is not only cozy but also fashionable, and then add some accents of your own personality by way of accent pillows, rugs, and wall hangings. You may also provide a warm and inviting ambiance by installing outdoor lighting, such as lanterns or string lights, for example. Do not forget to bring along any essential cooking and eating materials, in addition to any other goods that you will need for the duration of your stay, such as towels, toiletries, and entertainment options.
Make plans for activities and meals
You can make the most of your backyard glamping trip by organizing group activities and meals that everyone can take part in and appreciate. Consider bringing along some board games, novels, or other forms of entertainment, as well as setting up a barbecue or fire pit for cooking and toasting marshmallows. You may also organize day excursions to local sights or activities such as hiking, bicycling, or fishing. Other options include planning day outings. You have the option of bringing up food that have already been made or making arrangements for caterers if you do not feel like cooking.
Pay attention to details
Do not overlook the little particulars if you want your backyard glamping trip in your garden to be genuinely memorable. This may include the provision of towels, toiletries, and other necessities; the establishment of a beverage station stocked with coffee, tea, and other beverages; and the addition of unique touches, such as flowers or scented candles. You may add to the excitement by bringing outdoor games and equipment with you, such as frisbees, lawn games, and sports gear. This will allow everyone to participate in the activities.
Be ready for unforeseen changes in the weather
Even while you can't change the weather, at least you can be ready for whatever comes your way. Make sure to have a strategy in place for dealing with unforeseen rain or other poor weather conditions, such as preparing tarps or other covered areas to enjoy. This will ensure that you are prepared for whatever the weather may throw at you. It is recommended that you bring along some warm blankets and layers of clothing just in case the weather turns out to be much cooler than anticipated. Then you don't have to break up the experience by heading back into the house.
If you follow these instructions, you will be able to construct an enjoyable and cozy backyard glamping experience that is ideal for couples as well as families. A delightful and memorable outdoor experience is within your reach if you put a little effort into preparing and paying attention to the finer points.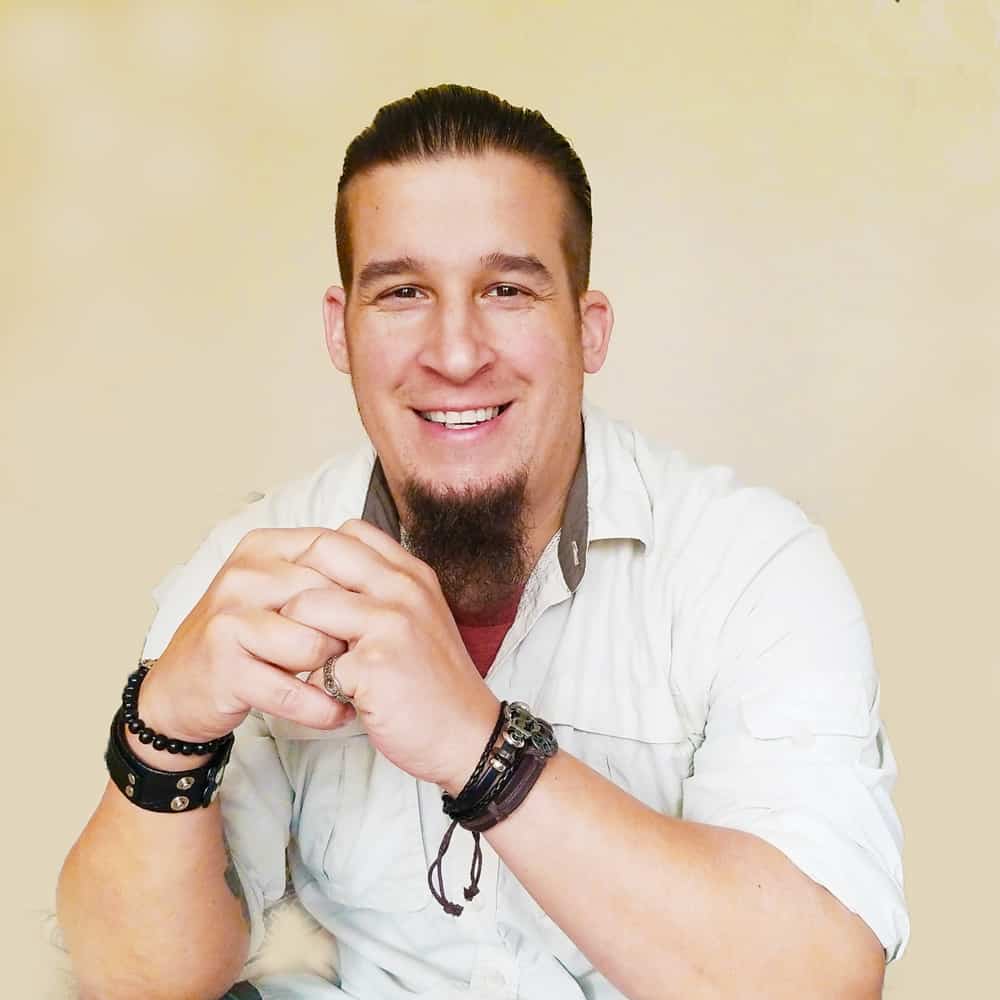 Full-time World Travel Writer who runs multiple websites and social media accounts. I have spoken at various conferences around the world. Some of my hobbies include adventure, fitness and new technologies. I am also a trekkie!