Au Fil de Soi Treehouse in France is in the Ardèche region which is known for stunning natural beauty and unique sites. Some of the top places to visit in this area of France are the Pont d'Arc, the Mont Gerbier de Jonc, the Gorges de l'Ardeche and charming medieval stone villages like Saint Montan and Vogue.
You may also like:
The Ardèche region also has many historical locations to travel back in time like Devil's Bridge and MuséAl. Plus, there are castles and chateaus to see such as Castle Museum of Tournon-sur-Rhône and Château de Crussol. Accommodation choices are plentiful but why not try luxury camping in France with a stay at Au Fil de Soi Treehouse, the perfect glamping spot to unwind after a day of exploring.
Au Fil De Soi Treehouse, France
Location: Issamoulenc, France
Best for: Couples, Solo, Small family
Amenities: Sleeps 4, Kitchen, Toilet, Hammock, Heater
Here's what Anne de Graaf of Anne Travel Foodie says about it after visiting during her road trip in the Ardeche region:
"Like many Dutch people, I've been to the Ardèche region in France a several times when I was a kid. We made nice walks there and I remember the warm summer days. This time I went back to the Ardèche as an adult for a road trip. During this road-trip I stayed at a very special accommodation: a tree house! You can find this place at Au Fil de Soi treehouse in Issamoulenc. It was such a great experience! I felt like I was in a fairy-tale. If you think it sounds scary, don't worry; the tree house is very solid! It's also more spacious than you might expect.
After getting up the wooden stairs next to the tree you'll enter the balcony. On your very own balcony you have a hammock, a table and chairs. You're surrounded by green leaves and peace and quietness. When you enter the tree house you'll see a cozy kitchen that has everything you need. In the same room as the kitchen you'll find a small living room area with a table and chairs. There's also a heater that keeps the tree house warm on colder days.
You might not expect it, but there's also a toilet in the tree house. If you go up another flight of stairs, you'll get to my favorite area of the tree house. There's a big window that gives you the feeling that you're outside but with the comfort of being warm inside. There's a fluffy green carpet and several pillows for you to snuggle. You might even see a squirrel passing by outside right in front of you. On this floor there's also a bunk bed where two people can sleep in. There's one more small set of stairs that bring you to the 3rd floor where you can find a double bed. There are nice dimmed lights there, so it's a very romantic spot.

Staying in the tree-house is such a unique experience that I"m sure you won't forget!"
So, if you find yourself planning to visit this wonderful and picturesque area of France, keep in mind this unique and inspiring glamping treehouse. A perfect and unique place to call home to relax and recharge for your next day's adventure. Looking for more glamping locations in Europe? Check out 14 Glamping Cotswolds Breaks and Glamping in Brighton.
Pin Au Fil de Soir Treehouse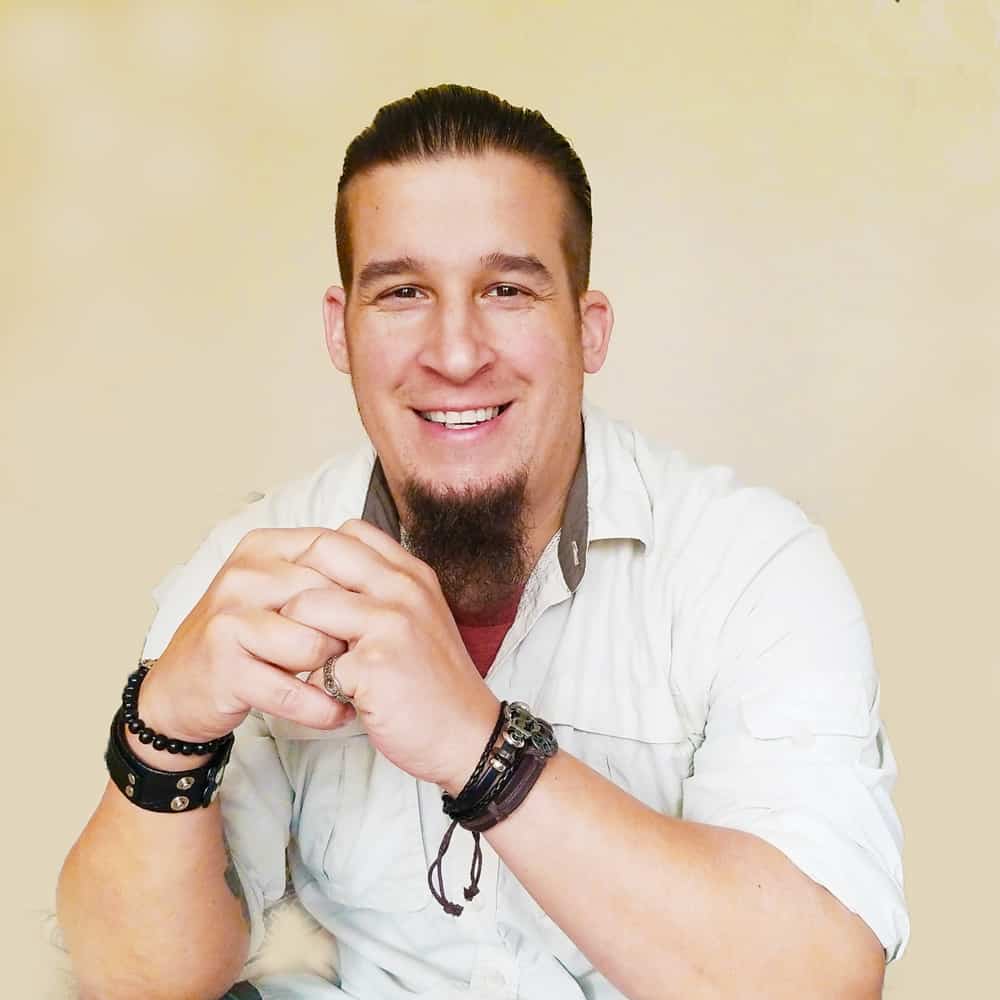 Full-time World Travel Writer who runs multiple websites and social media accounts. I have spoken at various conferences around the world. Some of my hobbies include adventure, fitness and new technologies. I am also a trekkie!