Lake Chelan is an all-season getaway destination in the eastern part of Washington state. Locals and visitors enjoy cooling off in the lake during the hot summers, warming up with winter sports in the snowy season, and exploring the great outdoors in the comfortable spring and fall. With the abundance of nature-based activities, it's no surprise Airbnb Lake Chelan Camping and Glamping are so popular.
There are plenty of campsites in the area as well as hotels and resorts but if you want to combine the best of both worlds then Glamp Camping Chelan is the way to go. This form of luxury camping offers the experience of being in nature but with the comfort and convenience of hotel amenities.
When picking a spot for Luxury Airbnb Lake Chelan Camping there is an array of options. For those who do not know, the Lake Chelan area is comprised of rolling hills, mountains, vineyards and orchards, and a 50-mile long lake full of water activities. With this unique combination of landscapes you can choose from luxury houseboats, farm stays, glamping tents, Lake Chelan cabins, and even a hobbit house. We have included a handful of our favorite spots to get you started below. Make sure you book well ahead of time, especially in the summer as places book up fast.
Check out some of our other Glamping Washington State articles:
Best Treehouses in Washington State
Things to do when Lake Chelan Camping and Glamping
Cycling and Mountain Biking
Lake Chelan Valley has a number of routes in the area for either road cycling or into the hills for mountain biking. They also host various events throughout the year for those with a more competitive spirit.
Hiking Lake Chelan
Lake Chelan region has 422,000 acres to explore at your leisure. This includes 250 miles of maintained trails from short day trips to backpacking trips on Summit Trail with its amazing alpine lakes.
Fishing
Lake Chelan Valley has some of the best fishing in the world. Some top spots to fish beside Lake Chelan are Wapato Lake, Antilon Lake, Roses Lake, Stehekin River and the Columbia River. There is a range of fish to catch including various trout, bass, catfish, bluegill and salmon to name a few.
Golfing
If you love golf, then Lake Chelan may be a dream destination for you. The area provides 8 golf courses to choose from so you can come back over and over and never get bored.
Boating and other water activities.
Whether you are bringing your own boat or renting one at the lake, Chelan has everything a water lover would want. On the lake, you will see an assortment of boats, kayaks, paddleboards, jetskis, tubers and more. The lake has multiple boat launches and boat rental companies to choose from.
Wine Tasting
With dozens of wineries and tasting rooms, you can satisfy your thirst with some wonderful wine tours. Remember to have a designated driver or hire a tour guide for the day as after a few tastings in the hot sun, you won't want to be driving.
For more information on things to do in Lake Chelan Click Here
Our List of Top Luxury Lake Chelan Camping Spots
Best For: Solo, Couples or small family
Situated along a mountain face and right next to a National Forest this Lake Chelan camping cabin has some amazing views of the lake. This cabin is built into the wilderness of the area and provides that one with the natural feeling you may need.
On the plus side, this nature immersed wooden structure is still accessible by car and is within 30 min of Chelan. The cabin offers big sunny windows and two patio doors to bring nature inside. You also get a kitchen, open patio, gas grill, living area and sleeping for up to 4 people.
Bring your kayak or paddleboard, swimsuit as the property has a dock. Don't forget your hiking shoes to explore the surrounding area as well. Unplug and enjoy nature without having to set up camp.
Recent guest reviews:
"Beautiful views, private location, and cozy/ clean space. Good for dropping off the map for a few days as there is no WiFi nor cell service."
---
Best For: Solo or Couples
Positioned in a quiet forest away from the crowds this cute Airbnb Lake Chelan Camping cabin is perfect for a relaxing getaway. There's a hot tub for private use when reserved and you can explore the 38 acres of the property. You will also have access to a playground, basketball court, eating area, hiking, and a horseshoe pit.
The cabin has a queen bed and two twins in the loft. After a good night's sleep enjoy your morning coffee on the front porch and listen to the birds' songs. You also have access to a bathroom at the main house. In winter you can go snowshoeing in the area, but a 4wd vehicle may be required to get to the cabin.
Recent guest reviews:
"Saying I recommend Jann's quaint and comfortable cabin is an understatement! So much to do in the area on top of things to do at the cabin! A luxurious hot tub with a beautiful scenery setting and beautiful trees and snow!"
---
---
Best For: Solo or Couples
Looking for luxury on the water? This houseboat creates a unique experience for those visiting Lake Chelan. The design and layout of the boat are with luxury in mind. It has a queen bed, full kitchen, bathroom, living room, dining area and an upper deck with amazing views.
Imagine stopping off and enjoying the various wineries in the area or spending the day on the water swimming or kayaking and having this floating hotel room to come back to. Head up to the top deck and crack open a bottle of wine and enjoy the sunset.
Recent guest reviews:
"Had a great stay on the boat. Got lucky with weather in October and rented Jetski's from the place next door (literally walk over). The boat had everything we needed, really easy to cook most of our meals. Water pressure and shower was great, really comfy bed and easy to sleep with water sounds. The boat deck is the best part, we ate all our meals there and used it at night to wind down. Parking was easy and free, Clubhouse was spacious and barely used by others, and the location was just a couple minutes drive or bike to town. Thanks and would definitely stay again."
---
Best For: Solo or Couples
Who doesn't want to be a hobbit for the weekend? This amazing luxury hobbit home is snuggled into the Columbia River Gorge mountainside. The attention to detail in the place is mind-blowing. You'll think you've been transported to "The Shire." The hobbit hole is on 6 acres and you park a bit below the home and hike about 5 minutes to get to your dream. In the winter, a 4×4 may be required due to snow.
Inside you'll find a queen bed, a bathroom with a wooden tub/shower, a fireplace, and views to die for. You can spend some time just looking at all the various decorations and details they added to this Airbnb Lake Chelan camping spot. Book in advance as this place is booked up months ahead of time!
Recent guest reviews:
"Wow!!! This place is absolutely amazing, the location alone is so beautiful but combined with the authentic Tolkien experience it was perfection. The craftsmanship that has been put in to the Hobbit hole is stunning and we loved playing chess and having a go at some whittling by the fire. We couldn't quite figure out getting enough hot water for a bath or shower but I'm sure that could just be human error! Definitely use chains or all weather tires to get to the hobbit hole in Winter, the road was very icy, but the snow made the experience all the more beautiful! Would definitely recommend"
---
Best For: Solo, Couples or Small Family
Enjoy views of vineyards, orchards, mountains, and a lake from this fantastic Lake Chelan camping and glamping farm location. The glamping cottage sleeps up to four people in 1 bedroom with a queen-sized bed and a pull-out sofa in the living area. This is a working farm so you may see a tractor from time to time and the farm dogs wandering around.
There's a bathroom, kitchen, dining area, air conditioning, a wood stove, and WIFI. A perfect place for wine lovers and those looking for a romantic and comfortable stay when glamping Lake Chelan.
Recent guest reviews:
"We loved the Chelan Valley Farm and its wonderful hosts. Jeana and Chad went out of their way to help us enjoy our stay and their place is beautiful and well appointed. The farm has many activities for kids and it's well situated."
---
Best For: Solo, Couples or Small Famly
If you want to go to Lake Chelan camping but plan to spend most of your time at the lake then why not just stay on the lake? This lakeside cabana is wonderful for up to 4 people. It has a queen bed, a single bed and a sofa bed. There are a kitchen, a bathroom, and a small dining area. On the deck you have a BBQ and lounging area.
If you plan on bringing a boat you launch it from Mill Bay Marina then attach it to the buoy outside the accommodation. If not there are some paddle boards to use on the lake and a water pad. Enjoy unique lakeside living with Lake Chelan on your doorstep.
Recent guest reviews:
"Tiny house on the lake? Yes, please! The perfect, most cozy incredible tiny house with dock, buoy for boat, paddleboards, kayaks, comfy deck space. Perfect decor, incredible use of space. A dream. Lovely, responsive hostess. Just the coolest, most fun, fab experience.❤️"
---
Did you find what you were looking for? Here's more USA Glamping Content:
Asheville NC Treehouse Glamping
Pin This Article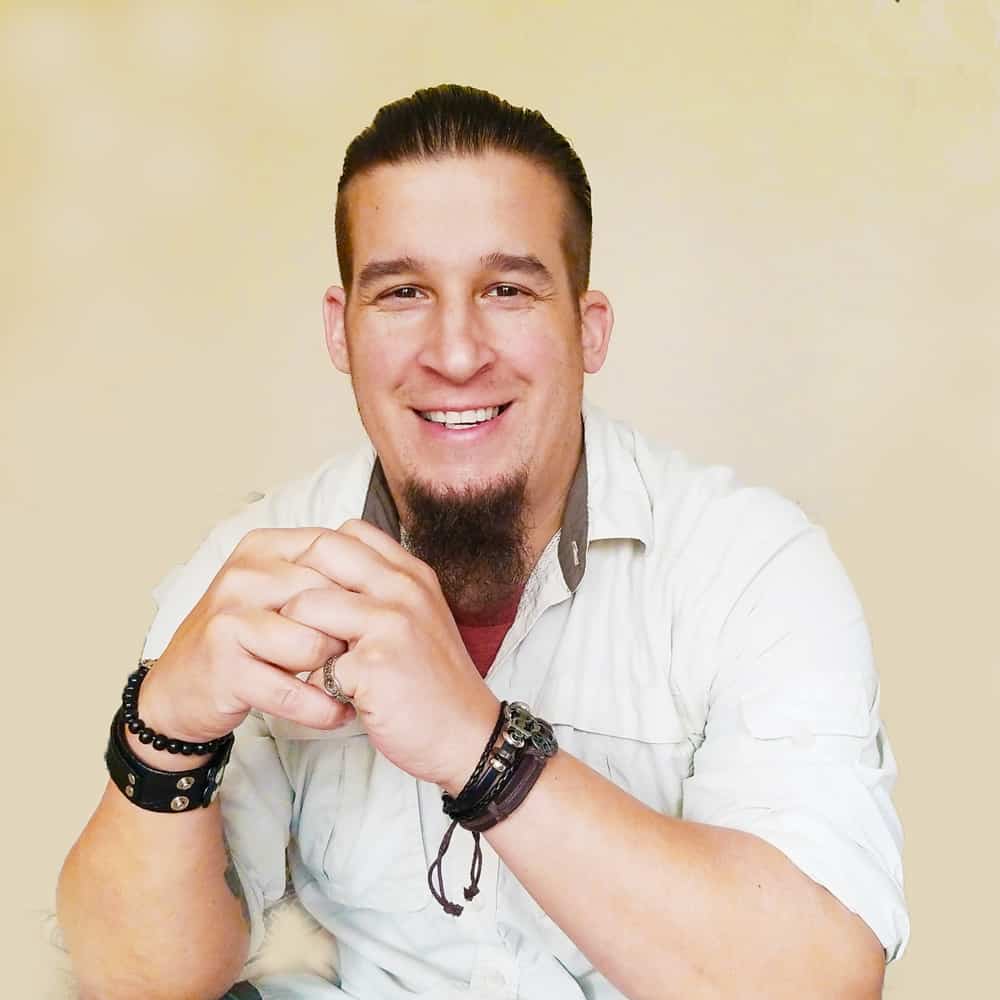 Full-time World Travel Writer who runs multiple websites and social media accounts. I have spoken at various conferences around the world. Some of my hobbies include adventure, fitness and new technologies. I am also a trekkie!